9. Improves Blood Circulation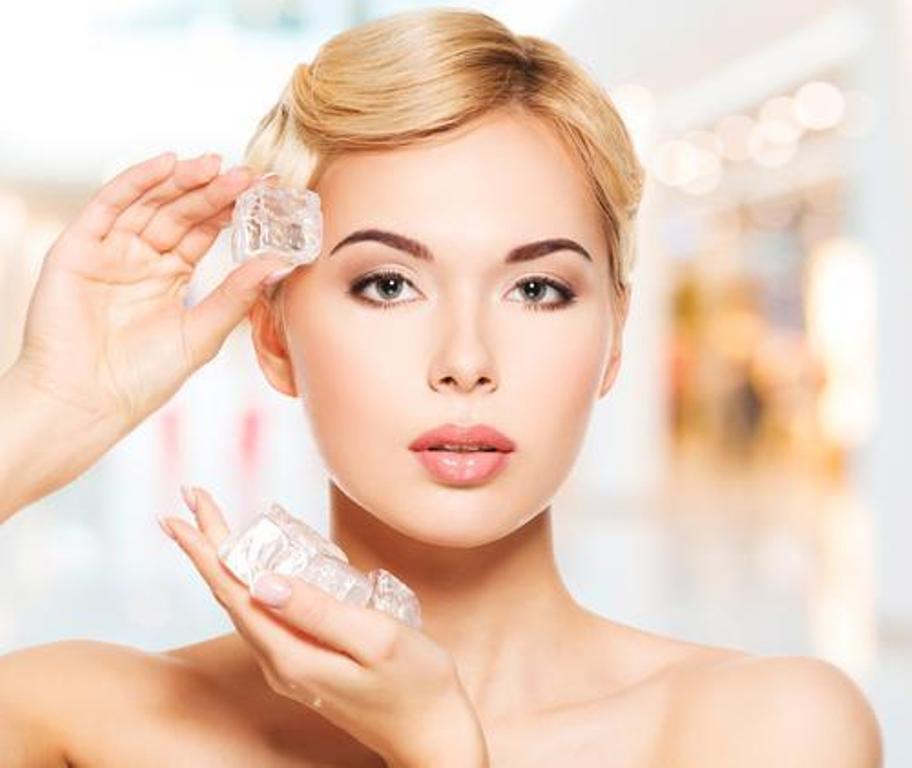 Skin icing improves blood circulation. Ice constricts blood vessels and less blood goes to the skin surface. This is great in cases of inflammation or swelling. The body responds to the cold treatment and sends an increased flow of warm blood to the treated area.
10. Pain-Free Eyebrow Tweezing
You can make it less painful by rubbing an ice cube over your brow before, during and after tweezing. It will numb the skin and reduce redness and swelling.