Beautiful Bridal Hairstyles For This Wedding Season Which You Really Like
As you all know that the wedding season has started and you think about that which hairstyle suits you most and looks great as well as perfectly match with your outfit. So don't panic about that because here are given some beautiful and stunning hairstyles for you which perfectly suits you and your wedding outfit.
The hairstyles are discussed below:
1. Side Braids With A Designer Clip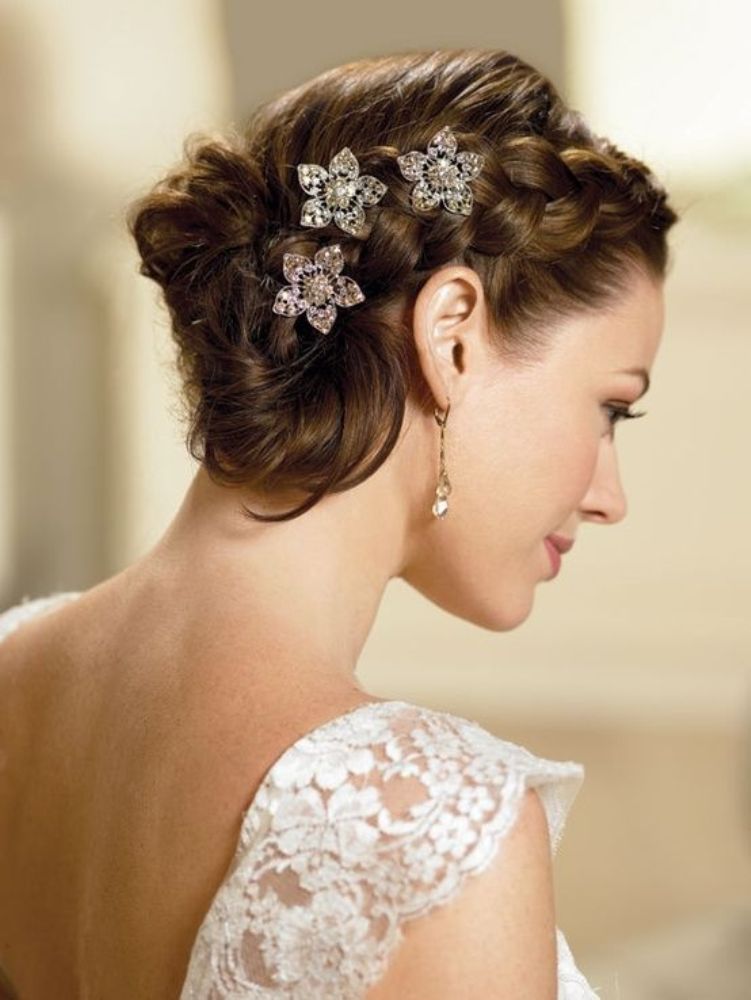 There are so many hairstyles for the bride but this one is perfect for the bride who wants to look stunning and having her hair out of her face for the big day. So you have to try this, go with any kind of clip at the back with the side braids. It might be a good idea to stick with the white designer clip which has made with a stone feature piece.
2. Braids And Curls
If you want to look like a princess on your wedding day then you have to wear an outstanding dress with a simple hairstyle. This hairstyle suits you perfectly because it gives you a look of beautiful princess and everybody only see you on that occasion.
3. The Graceful Nest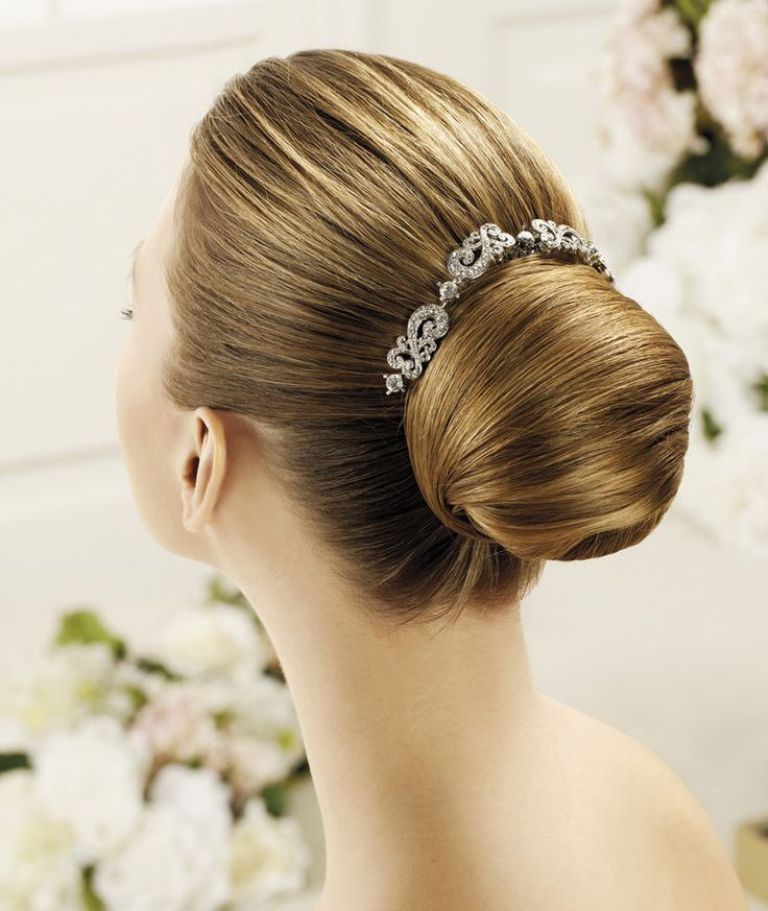 Most of the brides like the high bun which is a good idea on the wedding day but don't you think so you should give it a twist in a stylish way. Yes, you can do something stylish with your high bun which is that you should try an elegant nest made with crystals surrounding your bun which gives you a stylish and amazing look and it's hard for people not to take their eyes off you.
4. Pulled Back With A Veil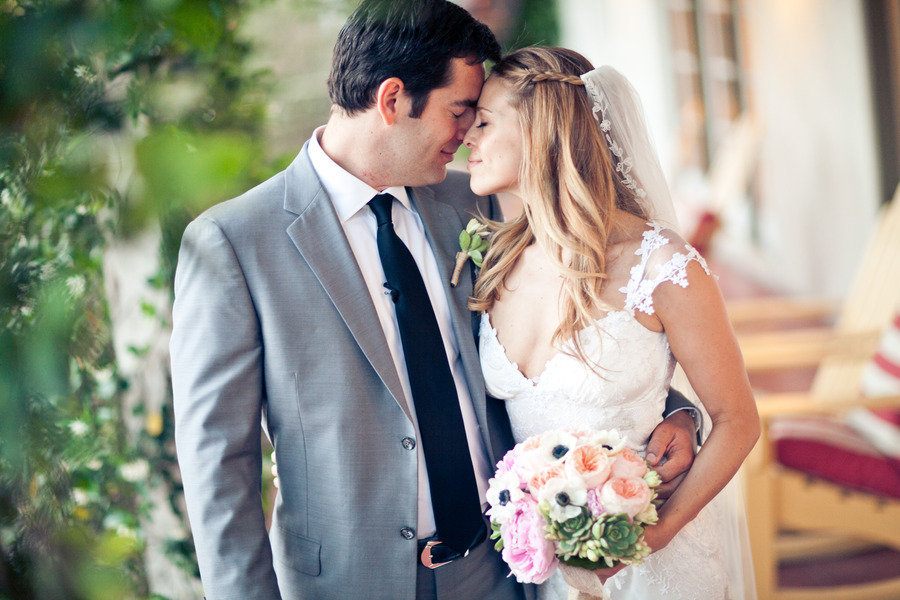 It is a wonderful look for the low maintenance bride that wants to look beautiful on her wedding day but you can look would still be amazing without the veil as well. But this would be your day so gives the priority of your choice.
5. Use Birdcage Veil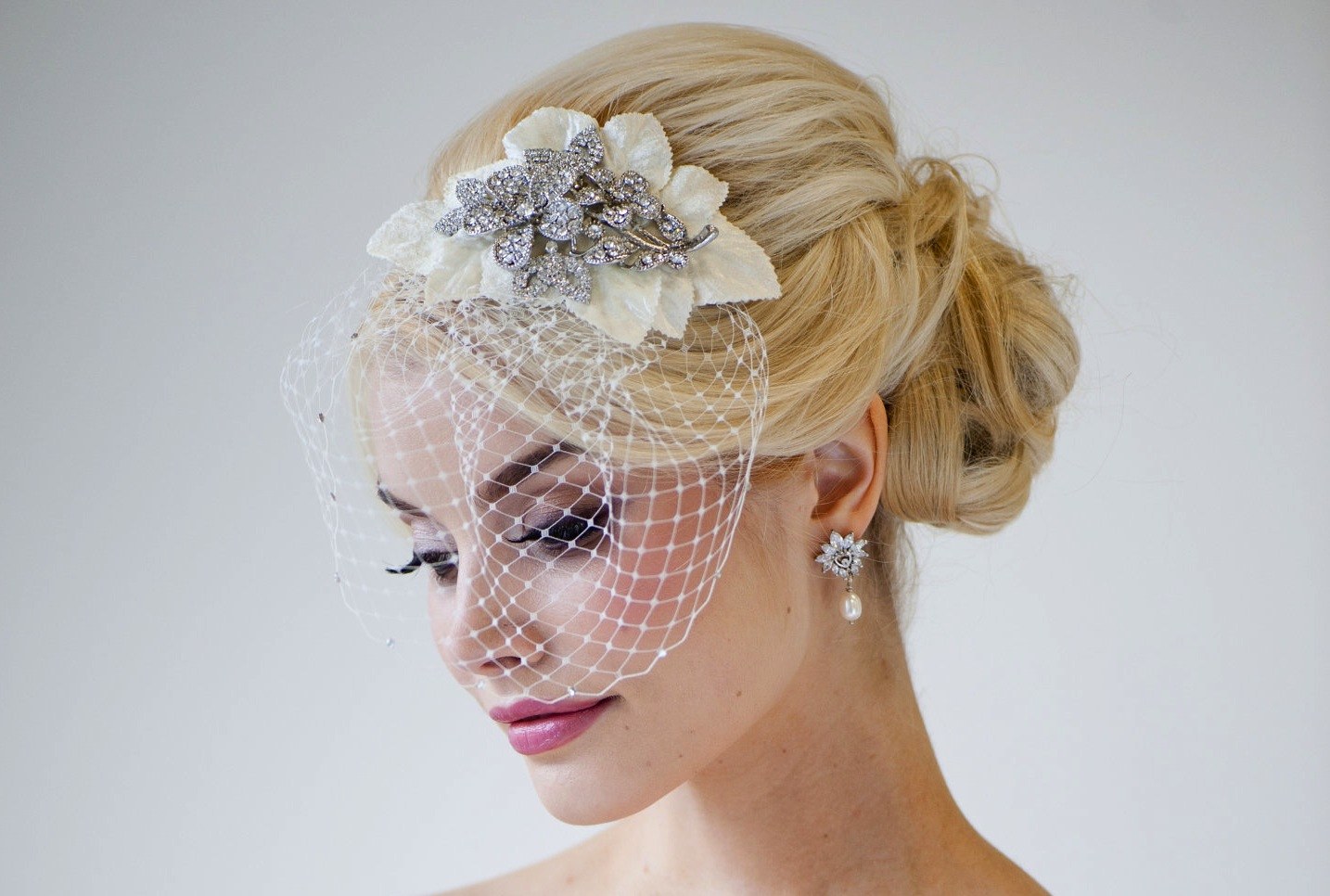 If you want to go with a veil on your wedding outfit but not in a traditional way then you have to try the birdcage veil. This gives you a fabulous look either you have long hair or short hair. Because it only covers your half face and it should be excellent for you if you use a clip a side on a side. This hairstyle gives you stunning look .
6. Loose Curls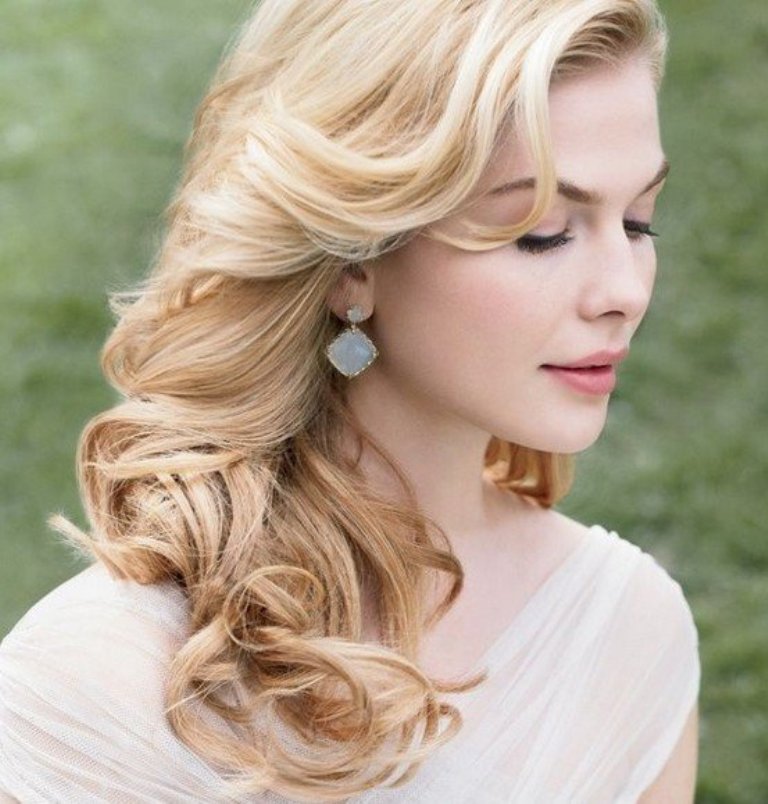 If you want to look classic in your special so you have to try this hairstyle which gives you a timeless look which will not out of date ever. You should try loose curls and clip with a floral type of beautiful designer clip which gives you a beautiful and classy look.
7. A Headband With A Feature Piece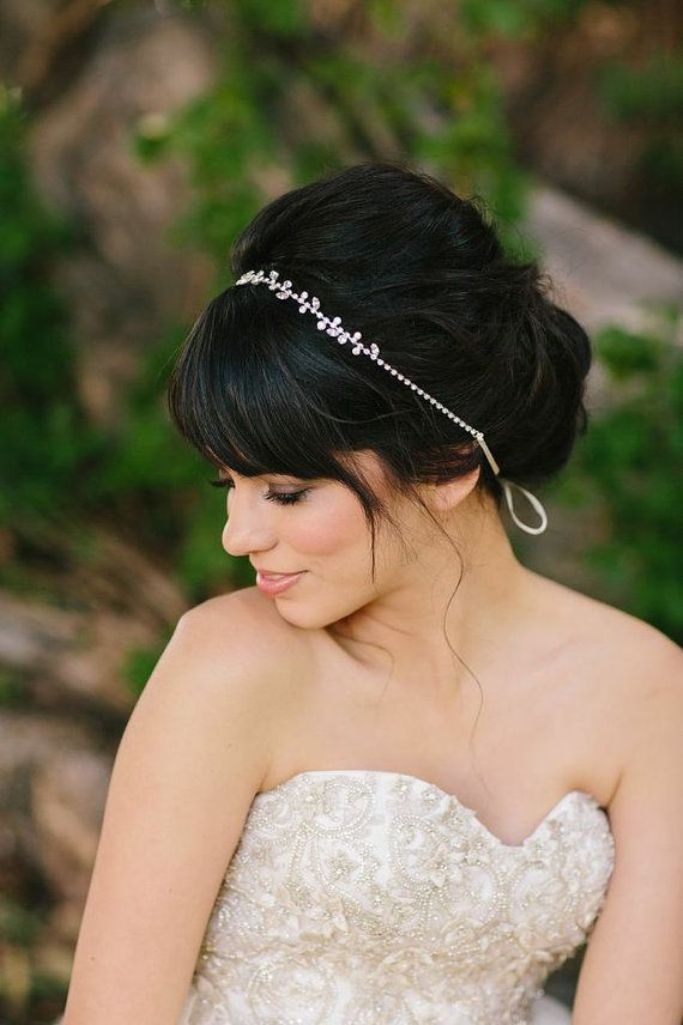 This hairstyle totally suits those ladies who usually wear their hair down. So you can use either curls or straight style in your — it's completely up to you. Then use a headband which might be a feature piece. This gives you an amazing look.
8. The Side Sweep
I think this hairstyle is common in ladies and girls for showing their neckline. But it gives an awesome look for ladies in their wedding occasion. You can use a designer and beautiful hair piece on a side which covers your hair and it gives a sparkling look to your outfit and you also.
9. The Flower Crown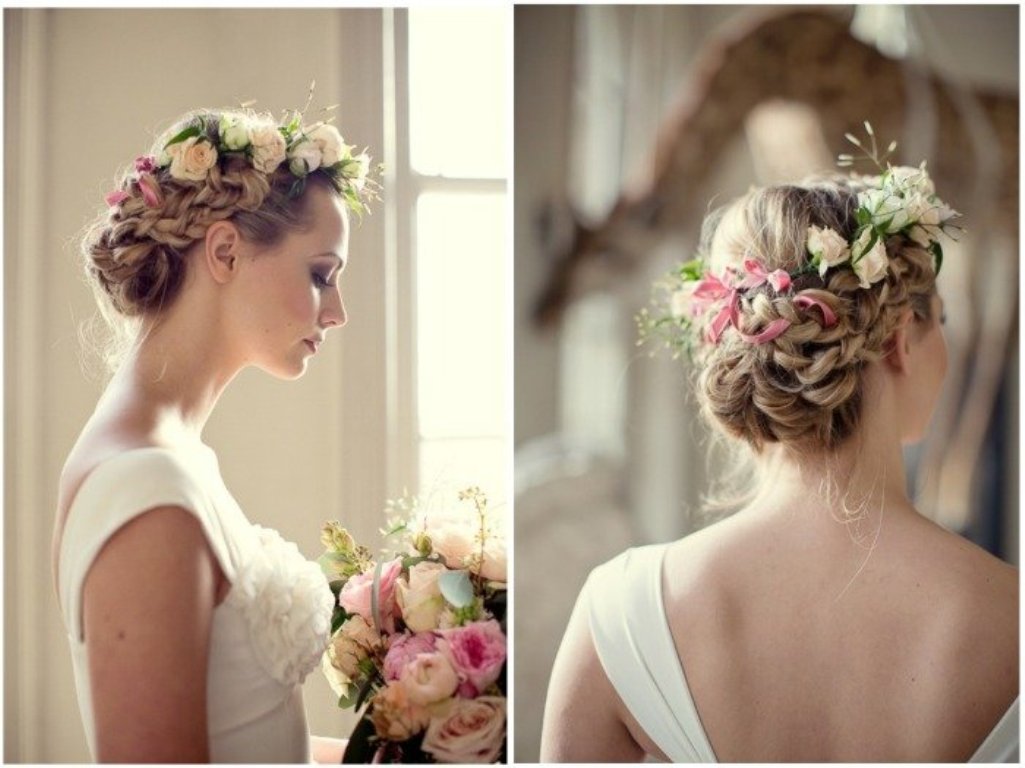 It is a fantastic and superb idea wearing a flower crown in your special day. It gives you a special touch to your dress and feels you like a princess on your wedding day. And the best thing about a flower crown is that if you want then you could have it match your bouquet, dress or accessory, it is completely up to you. It really gives you a fantastic look to your outfit.
10. Classic Updo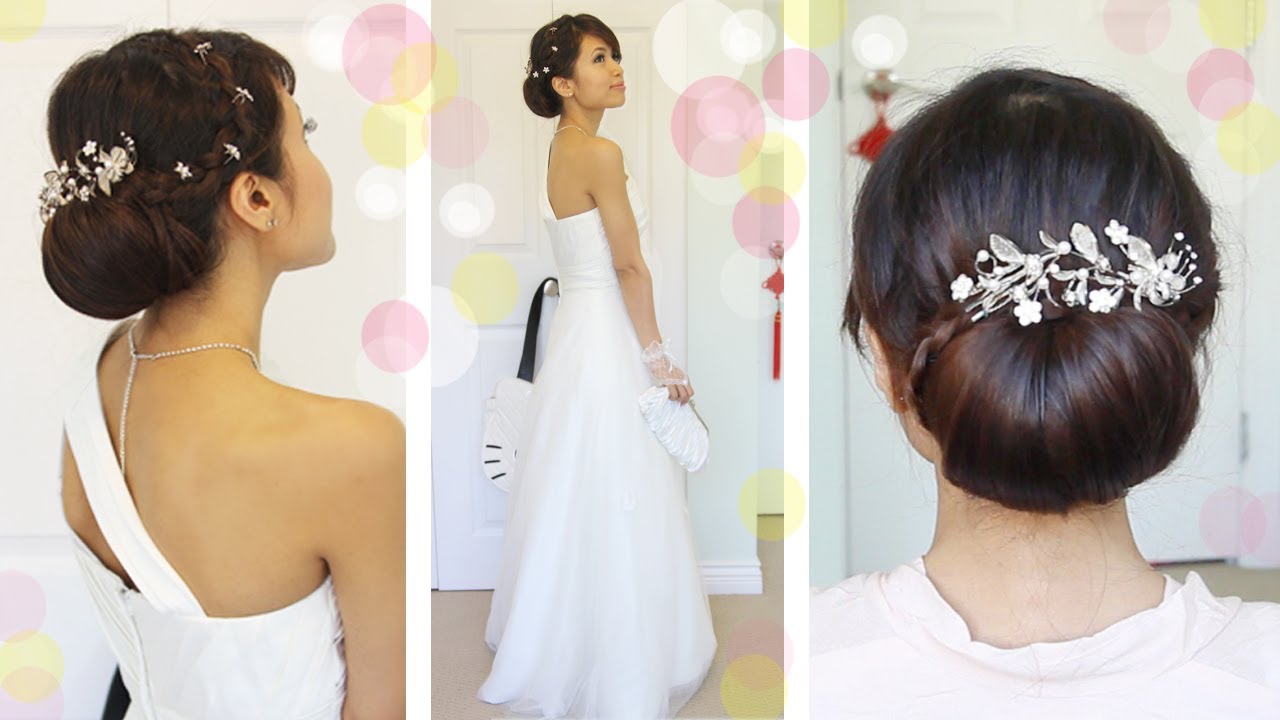 It should be a classic and elegant that you are having a simple hairstyle like classic updo which one will really give a compliment to your dress. And the best thing is that it absolutely suits every color of hair. There are so many variations in this style, it is totally all depends on the style which you are looking for.