2. Blueberry Breakfast Quinoa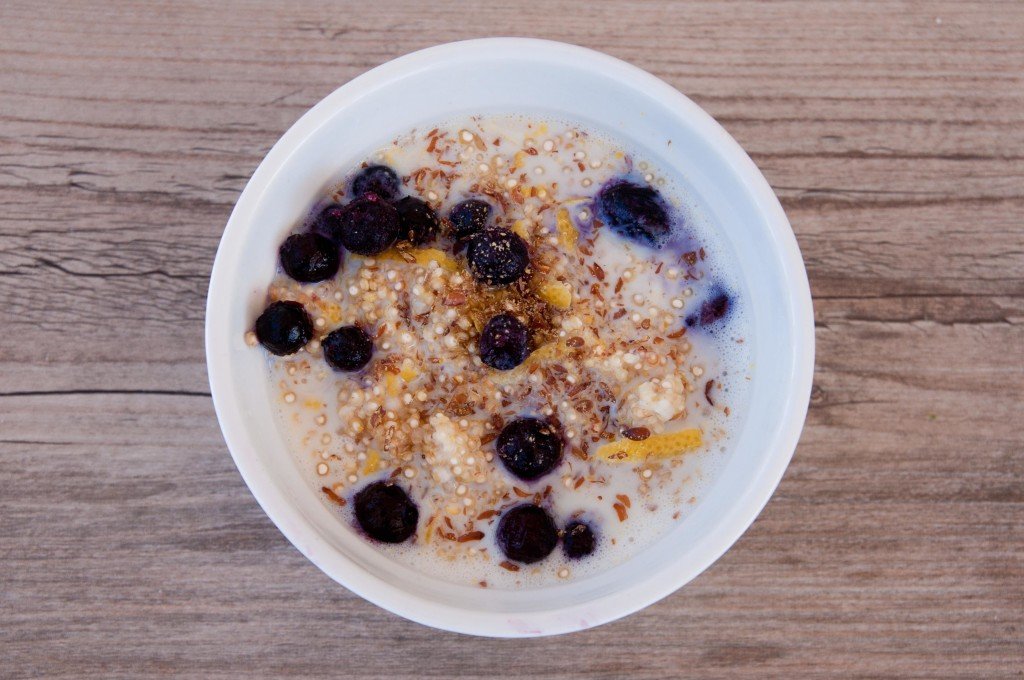 Ingredients:
1. 2 cups whole milk
2. 1 1/2 cups cooked quinoa
3. 1 teaspoon vanilla extract
4. 1/2 cup blueberries
5. 2 Tablespoons sugar or honey
Preparation:
1. Cook the quinoa according to package directions, adding in a teaspoon of salt.
2. Heat the milk in a small saucepan.
3. Add the vanilla, sweetener, and quinoa.
4. Cook for a few minutes, until the quinoa is warmed through.
5. Place the hot cereal in two bowls.
6. Top with fresh blueberries and serve right away! or you can also be served cold.