3. A380 In-Flight Kitchen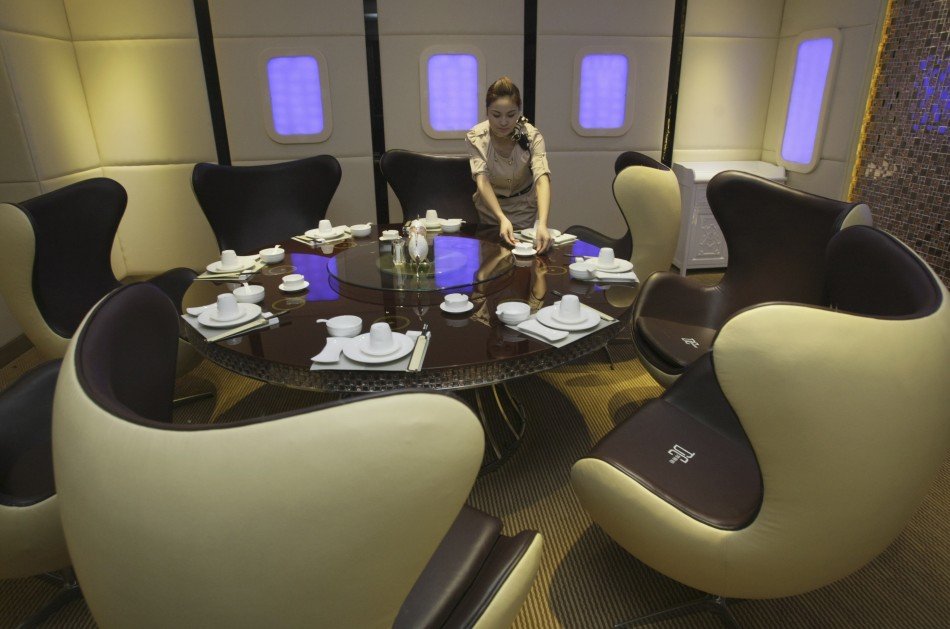 The interior of the restaurant appears like the inside of a plane, with faux oval-shaped windows, baggage compartments and speckled blue seats complete with headrests. The Waitresses of Restaurant dress like flight attendants, and "passengers" have much more than just chicken or fish to choose from.
4. Underwater Restaurant In Maldives
Beautiful underwater restaurant located 5 metres below sea level at the Hilton Maldives Resort & Spa in Rangalifinolhu, Maldives. under the crystal-clear blue water, the restaurant is so bright, diners and staff are required to wear sunglasses. You can see sharks, stingrays, turtles and stunning coral and enjoy the beauty of the ocean without getting your feet wet.
5. Dinner In The Sky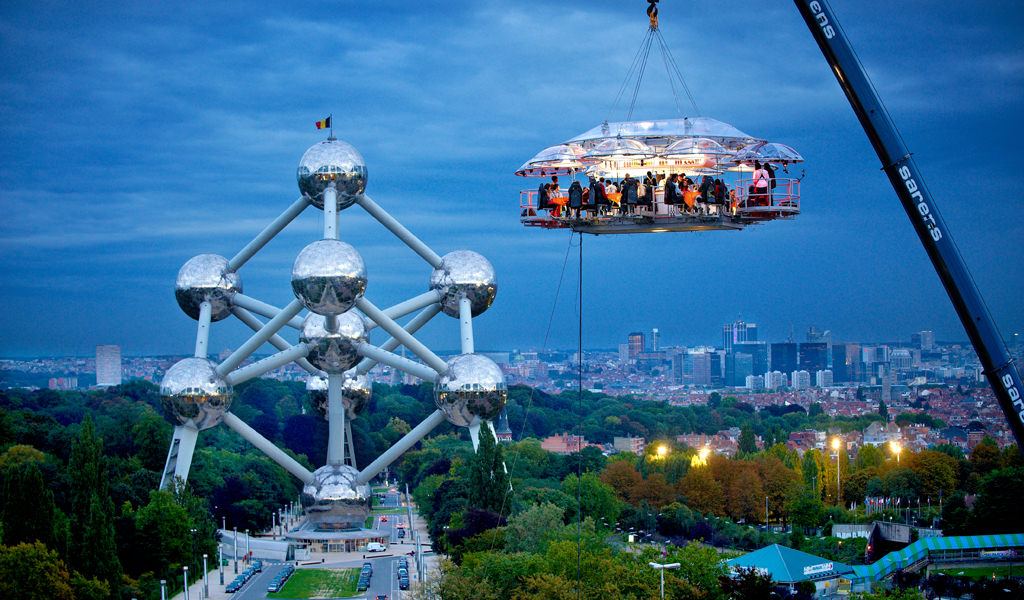 At Dinner in the Sky in Belgium, diners are strapped into chairs, raised to half the height of Big Ben and served meals like ham salad and sauteed prawns that are cooked in a small oven in the center of the structure.
6. Dining In The Dark Restaurant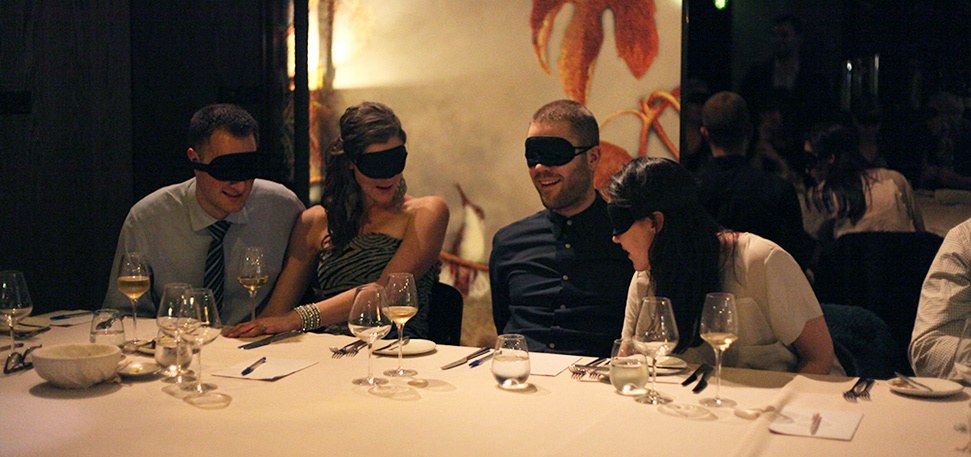 Dining in the Dark Restaurant is located in Beijing, China. All the restaurant rooms designed so black and so dark. Incoming customer will be guided to the table by waiters. In this restaurant Flashlights, mobile phones, and watches not available. Visitors can only smell and taste the food by eating them in the dark.