Hrithik Roshan is the stylish icon of Bollywood world who is also spotted in the list sexiest man of the world. He has been considered as Big 5(i.e; 3 Khans & Akshay Kumar) of Bollywood world. So, here we put all the new upcoming movies of Hrithik Roshan that are come into next two upcoming years 2017 & 2018. You can also check out the details of upcoming Bollywood films of Hrithik Roshan.
The actor who got fame as Greek God Of Bollywood, Hrithik Roshan is the only star who can make any movie a big success solely on his name apart from three Khans of Bollywood. Such as – Krrish 3, Bang-Bang & Kaho Na Pyaar Hai which are the biggest blockbusters of Bollywood Industry.
Also Read: Shahrukh Khan Upcoming Movies
Hrithik has become one of the India's most high-profile celebs as well as he has established himself as one of the highest paid actors in Bollywood Industry. He is a great stage performer and also he won Filmfare Awards six times. As we all know that Hrithik was last seen in Ashutosh Gowariker's Mohen-jo-Daro which was failed at Box Office. But the performance of Hrithik was praised by everyone.
Well, Hrithik is all set to make a great comeback with his new upcoming Bollywood movies. Let's have a look at 2017 & 2018's upcoming movies of Hrithik Roshan.
1. KAABIL:
Currently, Kaabil is the upcoming movie of Hrithik Roshan which is all set to release after few days. In Kaabil Hrithik played the lead role as a blind man and the lead actress Yami Gautam also playing a blind woman role. The film is going release on January 26, 2017. In this movie, Hrithik is on a mission to take revenge of his wife's murder.
About The Movie:
Directed By: Sanjay Gupta
Produced By: Rakesh Roshan
Written By: Sanjay Masoom
Edited By: Akiv Ali
Country: India
Language: Hindi
Genre: Thriller
Starring:
Hrithik Roshan as Rohan Bhatnagar
Yami Gautam as Supriya Sharma/Supriya Bhatnagar
Ronit Roy as Madhavrao Shellar
Rohit Roy as Amit Shellar
Narendra Jha as Inspector Amol Chaube
Suresh Menon as Zafar
Sahidur Rahman as Wasim
Akhilendra Mishra as Wasim's father
Girish Kulkarni as Sub-Inspector Pravin Nalavde
Urvashi Rautela
Release Date:
25 Jan 2017

You can see here the official trailer of Kaabil.

2. FIGHTER: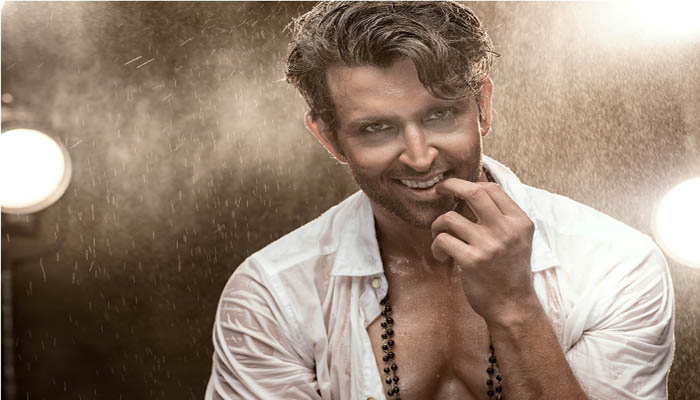 The next upcoming movie of Hrithik is Fighter and for that Hrithik Roshan again collaborated with the director of Bang Bang, Sidharth Anand for an another action movie. And Fighter is expected to go on floors in November 2017 and the shooting will be wrapped up by March 2017.
About The Movie:
Directed By: Sidharth Anand
Produced By: Fox Star Studios
Genre: Thriller, Action
Starring:
Also Read:Salman Khan Full Movies List
Release Date:
TBA

You can see here the official trailer of Fighter.

3. KRRISH 4: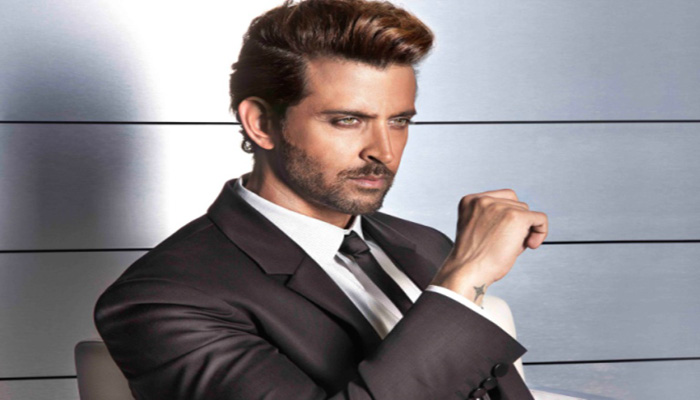 I think this is the most awaited movie of Hrithik and people are waiting for this movie which may be released on 2018. This is the 3rd part of India's biggest Superhero movie series.
About The Movie:
Directed By: Rakesh Roshan
Produced By: Rakesh Roshan
Genre: Sci-fi, Action
Starcast:
Hrithik Roshan
Priyanka Chopra

Release Date:

Christmas 2018


4. THUG:

Hrithik Roshan is all set to back on the silver screen with Deepika Padukone. He will start working on Thug in the coming months. It is going to be treat to see Duggu in so many films back to back we have to say. He will start shooting for this Yash Raj Films next, to be directed by Vijay Krishna Acharya from September. Hrithik will play the character of a high profile thief in this upcoming movie and probably it will be released on Republic Day 2018.


Also Read:Deepika Padukone Upcoming Movies

You can see here the video of Thug.


So Which of these upcoming movies of Hrithik Roshan are you waiting for? Comment down your choices. We will update this page as soon as more announcements are made on Hrithik's upcoming movies.