Heroes of The Storm Tier List: Recently this game is in full swing with its 2020 third season. You also want to know the full list tier list of Heroes of the Storm | Hots tier list. So, check out the each and every hero within the massive title fits in this Hots tier list.
Blizzard Entertainment is the most popular name in the gaming world which crafted a pack of amazing titles over the years. Such as – Overwatch, Diablo, Warcraft, and Starcraft are launched by this talented team. And Heroes of the Storm Tier List is one of the most popular MOBA games which is also released by Blizzard Entertainment in 2015.
In the world of virtual gaming players usually like to play this game and the best part of this game is that the player can control characters of the game from all over many of the Blizzard Entertainment's franchises within Heroes of the Storm, allowing popular heroes such as Overwatch's Tracer or Diablo's Deckard Cain to once again take the spotlight.
At the same time, the features of the game tell about the bunch of heroes of the storm that they are all not created equally. Each and every character has its own qualities. The game has successfully launched 3 seasons and all three became very popular between players. It has its own tier list and everybody wants to know about that, so here we prepared a full list of 2020's Heroes of the Storm season 3. Before diving into the list, you have to read the information on every tier.
Heroes Of The Storm Tier List Descriptions: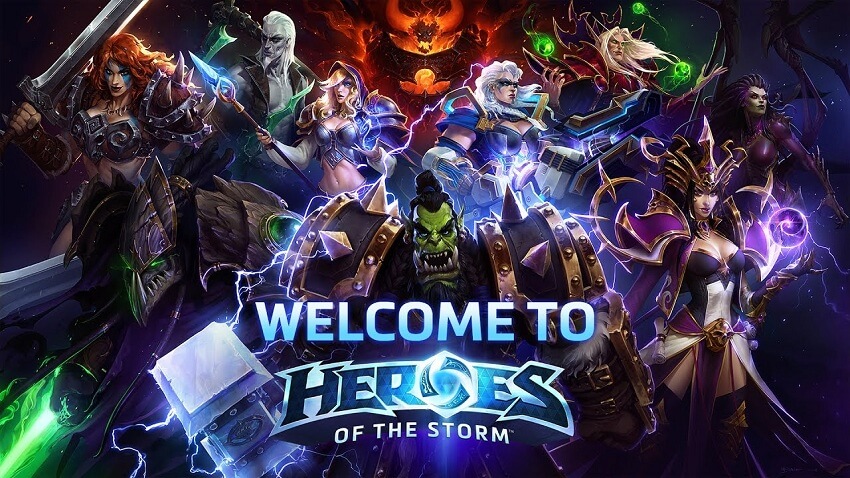 Tier S — Often first pick or the first ban, these heroes are highly popular. Incredibly strong, these characters are sure to turn the tide of battle.
Tier A — While not as powerful as the S tier heroes, these characters are still quite strong. Common picks and common bans, these heroes are often safe choices to play.
Tier B — Capable and reliable, these heroes are balanced and fair. While not as commonly picked or banned as S or A tier heroes, these heroes are still competent choices.
Tier C — Not as popular in the current meta, these heroes are less likely to be picked or banned. Beyond that, these heroes also demand high levels of skill in order to be used properly.
Tier D — The least common picks or bans, these heroes are considered to be the least popular. These heroes are also considered to be less effective than other characters.
This tier list was last updated to represent the changes provided by the patch notes from September 24, 2019, and to include the newest character Qhira.
S:
Anduin
Garrosh
Maiev
Tyrande
Deathwing
We are still updating our tier list, but Diablo would likely move up right now w/ his use in the meta. Playing with Deathwing, we feel right now he's S tier, but that could change in the future.
A:
Anub'arak
Artanis
Blaze
Deckard Cain (check out our build guide here)
Diablo
E.T.C.
Fenix
Genji
Hanzo
Imperious
Jaina
Leoric
Malfurion
Orphea
Raynor
Thrall
Tychus
Zeratul
Arthas
B:
Abathur
Alarak
Ana
Brightwing
Chen
Chrommie
Dehaka
Greymane
Gul' dan
Johanna
Junkrat
Kharazim
Li Li
Li-Ming
Mal'Ganis (Check out our build guide here)
Mathael
Mephisto
Muradin
Qhira
Rehgar
Sgt. Hammer
Sonya
Stitches
Stukov
Sylvanas
Tracer
Tyrael
Yrel
Zagara
Zarya
Zul'jin
C:
Alexstrasza
Auriel
Azmodan
Cassia
D.Va
Falstad
Illidan
Kael'thas
Kel'Thuzad
Kerrigan
Lt. Morales
Lucio
Lunara
Medivh
Nazeebo
Probius
Ragnaros
Rexxar
Tassadar
Uther
Valeera
Valla
Whitemane
Xul
D:
Cho
Gall
Gazlowe
Murky
Nova
Samuro
The Butcher
The Lost Vikings
Varian