Amy Adams is a stunning actress who is popular for her mind-blowing acting as well as singing. Amy did complete justice to her role very impressively, either she did a comic role or a serious role, she nailed in every field. That's why she has a good fan following in the whole world. Because of that, the fans of Amy Adams are eagerly waiting for her new upcoming movie "Justice League." You can check out the complete list of Amy Adams upcoming movies.
Amy Adams has some popular movies under her belt. And she got the fame through her comedy-drama movie Junebug(2005), for that she received her first Academy Award for Best Supporting Actress. And she was not only received the Saturn Award but also nominated for Golden Globe Award for Best Actress for her film Disney romantic comedy movie "Enchanted."
Amy received three more Oscar nominations for her supporting role in three movies – Doubt, The Fighter, The Master. And she gave more popular and blockbuster movies like "Batman vs Superman: Dawn Of Justice."
So, let's see the new and latest Amy Adams upcoming movies. Here is the list –
Justice League
Justice League is an upcoming superhero movie of Amy Adams which is distributed by Warner Bros, Pictures. This movie is directed by Zack Snyder. In this movie, there was a team of superheroes who have their own special super-power to fight against the para demons who want to ruin the three mother boxes of earth.
Also Read: Upcoming Movies of Anne Hathway
The details of movie is given below:
About The Movie:
Directed By: Zack Snyder
Produced By: Charles Roven, Debrah Snyder, Geoff Johns, Jon Berg
Written By: Zack Snyder, Chris Terrio
Geners: Action, Adventures, Sci-Fi, Fantasy
Music By: Junkie XL
Cinematography: Fabian Wagner
Edited By: David Brenner
Country: United States
Language: English
Starring:
J. K. Simmons as James Gordon
Henry Cavill as Kal-El/Clark Kent/Superman
Ezra Miller as Barry Allen/The Flash
Ray Fisher as Victor Stone/Cyborg
Ciarán Hinds as Steppenwolf
Gal Gadot as Diana Prince/Wonder Woman
Jason Momoa as Arthur Curry/Aquaman
Ben Affleck as Bruce Wayne / Batman
Connie Nielsen as Queen Hippolyta
Diane Lane as Martha Kent
Jeremy Irons as Alfred Pennyworth
Jesse Eisenberg as Lex Luthor
Willem Dafoe as Nuidis Vulko
Release Date:
November 17, 2017
You can see here the trailer of this new upcoming movie:
Disenchanted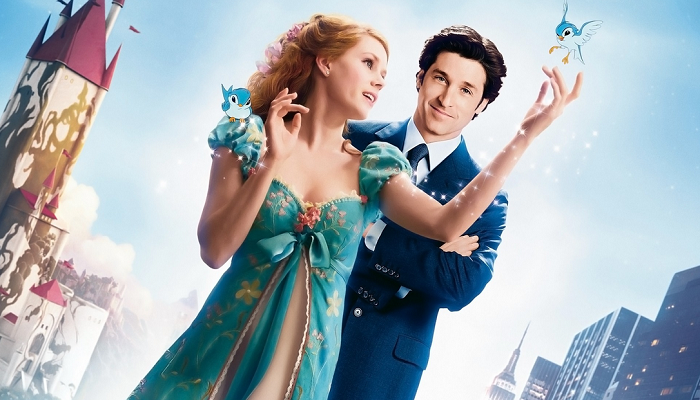 This will be the second part of an Enchanted movie and Amy Adams return with her comedy-drama role in which she did a fabulous job and everyone love to see her again in that role.
So, check out here the details of the Amy Adams this upcoming movie-
About The Movie:
Directed By: Adam Shankman
Produced By: Not Known
Written By: Rita Hsiao, Bill Kelly
Geners: Animation, Adventure, Comedy, Family, Fantasy, Romance
Country: United States
Language: English
Also Read: Upcoming Movies List of Jennifer Lawrence
Starring:
Amy Adams
James Marsden
Patrick Dempsey
Release Date:
May be in 2018 USA.
Untitled Dick Cheney Project
This latest upcoming movie of Amy Adams is based on the story of former U.S. Vice President Dick Cheney who ignored the military service during the Vietnam War but after he became a stout advocate to attack Iraq in 2003 over wrong claims due to which the nuclear weapons were developed. Whoa! Sounds interesting, let see how it gonna be come.
About The Movie:
Directed By: Adam Mckay
Produced By: Not Known
Written By: Adam Mckay
Geners: Biography, Drama
Country: United States
Language: English
Starring:
Amy Adams
Christian Bale
Steve Carell

Release Date:

Unknown

Later, we will definitely share all details regarding the new upcoming movies of Amy Adams. Till now don't forget to share your views and thoughts with us. Also Stay Tune With Us For More Updates Of Amy Adams Upcoming Movies List.