Dwayne Johnson who is known as The Rock in the Hollywood world and also in WWE. He is not an actor, but also a producer and professional wrestler. He has both citizenships of America as well as Canada. And now Dwayne Johnson is busy with his new movies in 2017 and the upcoming years 2018-19. Let see, what he is gonna do in his newest movies.
Everyone loves his role of a cop in Fast & Furious series, and his Journey to the mysterious island 2 was the awesome movie. Now everyone eagerly waiting for his upcoming movie sequel of Journey 2 is Journey 3: From Earth To The Moon. So, don't miss to see the details of his upcoming movies.
Let's begin:
#1 Jumanji: Welcome To The Jungle
In a brand new Jumanji adventure, four high school kids discover an old video game console and are drawn into the game's jungle setting, literally becoming the adult avatars they chose. What they discover is that you don't just play Jumanji – you must survive it. To beat the game and return to the real world, they'll have to go on the most dangerous adventure of their lives, discover what Alan Parrish left 20 years ago, and change the way they think about themselves – or they'll be stuck in the game forever.
About The Movie:
Directed By: Jake Kasdan
Produced By: Ted Field, William Teitler, Matthew Tolmach, Mike Weber, Dwayne Johnson
Witten By:Chris McKenna, Erik Sommers, Scott Rosenberg, Jeff Pinkner
Music By:Henry Jackman
Cinematography: Gyula Pados
Genres: Adventure, Family, Fantasy
Edited By: Mark Helfrich, Steve Edwards
Country: USA,
Language: English
Also Read: Upcoming Movies List of Johnny Depp
Starring:
Dwayne Johnson as Dr. Smolder Bravestone
Kevin Hart as Moose Finbarr
Jack Black as Professor Shelly Oberon
Karen Gillan as Ruby Roundhouse
Nick Jonas as Alex
Alex Wolff as Spencer
Ser'Darius Blain as Anthony "Fridge" Johnson
Madison Iseman as Bethany
Morgan Turner as Martha
Maribeth Monroe as Bethany's Teacher
Missi Pyle as Coach Webb
Rhys Darby as Nigel
Tim Matheson as Old Man Vreeke
Marc Evan Jackson as Principal Bentley
Bobby Cannavale
Robin Williams as Alan Parrish
Release Date:
May be 20 December, 2017 (USA)

Trailer: Here you can watch out the trailer of this movie.
#2 Shazam: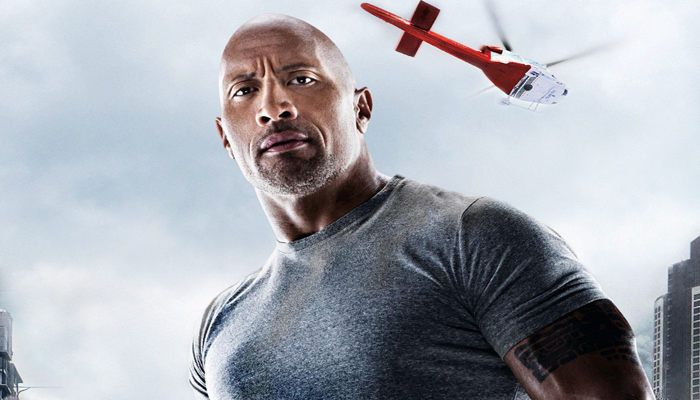 This is an upcoming movie of Dwayne Johnson which is based on the story of a boy, young Billy Batson finds himself who gifted with the power of the wizard Shazam to fight against the evil forces. His powers are the combination of the wisdom of Solomon, the strength of Hercules, the stamina of Atlas, the power of Zeus, the courage of Achilles and speed of Mercury, which becomes the S.H.A.Z.A.M that is Captain Marvel. The story is written by Hellfreezer.
About The Movie:
Directed By: David F. Sandberg
Produced By: Michael Ewing, Hiram Garcia, Michael Uslan
Witten By:Henry Gayden
Genres: Action, Fantasy, Sci-Fi
Country: USA
Language: English
Starring:
Dwayne Johnson as Black Adam

Release Date:

May be 5 April 2019 (USA)


#3 Fighting With My Family

This new movie of Dwayne Johnson will be based on the story of a former wrestler and his family makes a small world around the country, while his kids wants to join the World Wrestling Entertainment.

Also Read: Upcoming Movies List of Daniel Radcliffe

About The Movie:

Directed By: Stephen Merchant
Produced By: Michael J. Luisi, Kevin Misher
Witten By:Stephen Merchant
Music By:Sarah Bridge
Cinematography:Remi Adefarasin
Genres: Comedy
Country: USA, UK
Language: English

Starring:

Dwayne Johnson
Lena Headey as Julia Knight
Stephen Merchant as Hugh
Nick Frost as Ricky Knight
Vince Vaughn as Hutch
Kim Matula as Jeri-Lynn
Florence Pugh as Raya Knight
Stephen Farrelly as Sheamus
Aqueela Zoll as Kirsten
Hannah Rae as Courtney
Courtney as Ally-Goth Teen

Release Date:

Coming soon in 2018 (USA)


#4 Skyscraper

We have not so much details about this latest upcoming movie of Dwayne Johnson except that it will be a hostage as an action – thriller movie which are set to be shoot in china.

Also Read: Tom Cruise New Upcoming Movies

About The Movie:

Directed By: Rawson Marshall, Thurber
Produced By: Beau Flynn, Dwayne Johnson, Mary Parent
Witten By: Rawson Marshall, Thurber
Music By:Peter Afterman, Margaret Yen
Genres: Action
Country: USA
Language: English

Starring:

Dwayne Johnson as Will Ford

Release Date:

May be 13 July 2018 (USA)


#5 Ramapge

This new movie of Rock is based on a little Gorilla's who has been in the care of George from birth. But due to a rogue genetic experiment that gorilla transforms into a raging monster who started to destroy everything in North America. So, the Okoye teams fighting with him in their own way not only to save the world but also that Gorilla who was his friend also.

About The Movie:

Directed By: Brad Peyton
Produced By: Beau Flynn, Hiram Garcia, Dwayne Johnson, John Rickard
Witten By: Ryan Condal, Carlton Cuse, Ryan Engle
Music By:Andrew Lockington
Cinematography:Jaron Presant
Genres: Action, Adventure, Sci-Fi
Edited By: Jim May
Country: USA
Language: English

Starring:

Dwayne Johnson as Davis Okoye
Joe Manganiello as Burke
Malin Akerman
Naomie Harris
Marley Shelton
Jake Lacy
Breanne Hill
Jack Quaid
P.J. Byre
Matt Gerald
Jason Liles

Release Date:

May be 20 April, 2018 (USA)


#6 Journey 3: From The Earth To The Moon

Sean and Hank go on their biggest adventure yet, to the moon.

About The Movie:

Directed By: Brad Peyton
Produced By: Beau Flynn, Hiram Garcia, Charlotte Huggins, Tripp Vinson
Witten By: Brian Gunn, Mark Gunn, Carey Hayes, Chad Hayes
Genres: Action, Adventure, Sci-Fi, Fantasy
Country: USA,
Language: English

Starring:

Dwayne Johnson as Hank
Josh Hutcherson as Sean
Anna Colwell as Jessica

Release Date:

Not Known