Johnny Depp is the most versatile actors of his time in the Hollywood. The actor who is famous as Captain Jack Sparrow in the entire world. The list of upcoming movies list Johnny Depp will make you stunned. Even though it will be difficult to wait for the releasing date of his movie.
Because he is one of the most talented artists who make you always amazed through his role. He is a kind of exceptionally performing artist who is always well-perform in all of his films.
So, take a look here is the list of Jhonny Depp new movies of the year 2017, 2018 & 2019.
#1 Murder On The Orient Express
A generous train ride through Europe quickly turns into the thrilling mystery of thirteen strangers stranded on a train, where everyone's a suspect. One man must race against time to solve the puzzle before the murderer strikes again.
About The Movie:
Directed By: Kenneth Branagh
Produced By: Kenneth Branagh, Mark Gordon, Judy Hofflund, Simon Kinberg, Michael Schaefer, Ridley Scott
Music By: Patrick Doyle
Edited By: Haris Zambarloukos
Cinematography: Mick Audsley
Genres: Crime, Drama, Mystery
Country: USA
Language: English
Also Read Tom Cruise Upcoming Movies
Starring:
Kenneth Branagh as Hercule Poirot
Michelle Pfeiffer as Mrs. Caroline Hubbard
Penélope Cruz as Pilar Estravados
Johnny Depp as Edward Ratchett
Judi Dench as Princess Natalia Dragomiroff
Willem Dafoeas Gerhard Hardman
Tom Bateman as M. Bouc
Lucy Boynton as Countess Elena Andrenyi
Olivia Colman as Hildegarde Schmidt
Josh Gad as Hector MacQueen
Manuel Garcia-Rulfo as Biniamino Marquez
Derek Jacobi as Masterman
Marwan Kenzari as Pierre Michel
Leslie Odom Jr. as Dr. Arbuthnot
Sergei Polunin as Count Rudolph Andrenyi
Daisy Ridley as Mary Debenham
Release Date:
10 November 2017 (USA)

#2 Fantastic Beasts & Where To Find Them 2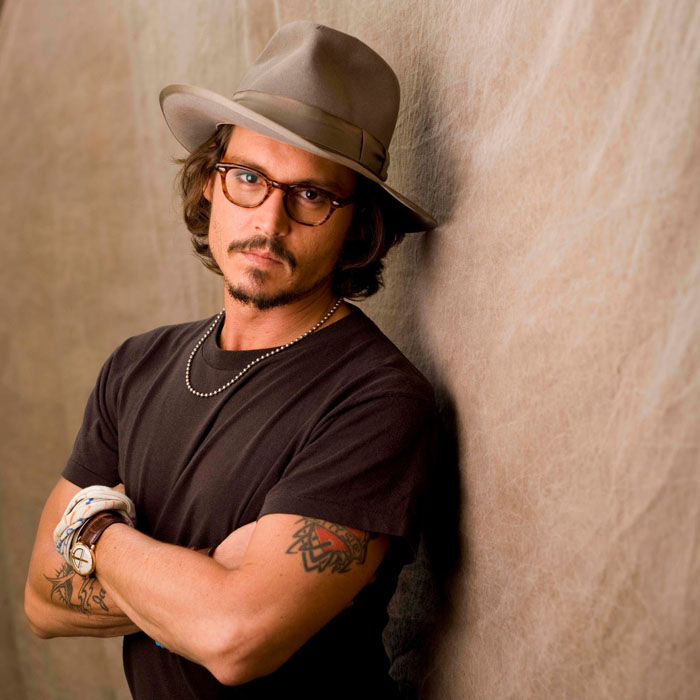 This upcoming movie of Johnny Depp is the sequel of the "Fantastic Beasts And Where To Find Them." Let see, what Johnny Depp doing magical in this latest movie.
About The Movie:
Directed By: David Yates
Produced By: David Heyman, Steve Kloves, J.K Rowling, Lionel Wigram
Witten By: J.K. Rowling
Music By: James Newton Howard
Genres: Adventure
Country: USA
Language: English
Starring:
Johnny Depp as Gellert Grindelwald
Katherine Waterston as Tina Goldstein
Zoe Kravitz as Leta Lestrange
Alison Sudol as Queenie Goldstein
Jude Law as Albus Dumbledore
Eddie Redmayne as Newt Scamander
Release Date:
May be 16 November 2018 (USA)

#3 Gnomeo & Juliet: Sherlock Gomes
Also Read Upcoming Movies List of Robert Downey
This is the new & upcoming movie sequel of Sherlock Holmes in which Garden gnomes, Gnomeo & Juliet, recruit renown detective, Sherlock Gnomes, to investigate the mysterious disappearance of other garden ornaments.
About The Movie:
Directed By: John Stevenson
Produced By: Carolyn Soper, Steve Hamilton Shaw, Elton John, David Furnish
Witten By: Kevin Cecil, Andy Riley, Ben Zazove
Music By: Elton John
Edited By Mark Solomon
Genres: Animation, Comedy, Family, Fantasy, Mystery, Romance
Country: USA
Language: English
Starring:
James McAvoy as Gnomeo
Emily Blunt as Juliet
Johnny Depp as Sherlock Gnomes
Release Date:
12 January 2018 (USA)

#4 LAbyrinyth
This the latest movie of Johnny Depp which is based on the murders of Tupac Shakur and Notorious BIG spark an investigation.
About The Movie:
Directed By: Brad Furman
Produced By: Paul Brennan, Miriam Segal
Witten By: Christian Contreras
Cinematography: Monika Lenczewska
Edited By: Leo Trombetta
Genres: Biography, Crime, Thriller
Country: USA
Language: English
Starring:
Johnny Depp as Russell Poole
Forest Whitaker as "Jack" Jackson
Rockmond Dunbar as Dreadlocks
Neil Brown Jr. as Rafael Perez
Xander Berkeley as Edwards
Shea Whigham as Frank Lyga
Wynn Everett as Megan Poole
Toby Huss as Detective Fred Miller
Louis Herthum as City Attorney Stone
Shamier Anderson as David
Amin Joseph as Kevin Gaines
Laurence Mason as Dunton
Joseph Ferrante as Detective Snow
Dayton Callie as Lieutenant O'Shea
Michael Paré as Varney
Glenn Plummer as Psycho Mike
Kevin Chapman as Sgt. Leeds
Obba Babatunde as Chief of Police

Release Date:

May be 2017 (USA)


#5 London Fields

This is an upcoming thriller movie which is directed by Mathew Cullen and written by Roberta Hanley.And it's totally based on the 1989 novel of the same name by Martin Amis.

About The Movie:

Directed By: Mathew Cullen
Produced By: Jordan Gertner, Chris Hanley, Geyer Kosinski
Witten By: Roberta Hanley
Cinematography: Guillermo Navarro
Music By: Toydrum, Benson Taylor
Genres: Action, Drama, Horror, Sci-Fi, Thriller
Country: USA
Language: English

Starring:

Billy Bob Thornton as Samson Young
Amber Heard as Nicola Six
Jim Sturgess as Keith Talent
Theo James as Guy Clinch
Jason Isaacs as Mark Asprey
Cara Delevingne as Kath Talent
Jaimie Alexande as Hope Clinch
Johnny Depp as Chick Purchase

Release Date:

May be 2017 (USA)