One of the most adorable stars of Hollywood world is Tom Cruise who is famous as "Ethan Hunt" in the entire world. But nowadays, Tom Cruise comes in the headlines through his spectacular movie: The Mummy, in which he played a new cinematic role of a legend. Definitely, you have to see his new movie and you can check out his new
upcoming movies
list that will help you to keep update about his upcoming movies.
Tom Cruise is not only a popular American actor & producer as well as he is one of the most charming stars in Hollywood industry. Well, there is no doubt that he has a huge number of fan following in all over the world. So, here we share the list of tom cruise new upcoming movies of 2017 & 2018.
Yes, it is true that once again Tom Cruise is ready to hit the theaters. Tom is such a great actor of Hollywood world and we are all eagerly waiting for his upcoming movies, that's why he is already prepared the plan for several other movies for his fans in the next upcoming years.
So take a look at Tom Cruise upcoming movies list by date 2017 & 2018:
#1 The Mummy
The Mummy is an upcoming new movie of Tom Cruise which is directed by Alex Kurtzman & written by Jon Spaihts & Christopher McQuarrie. This movie is represented by Universal, which has been trying to present famous movie monsters for some time and the studio launches Tom Cruise as a hero in this upcoming movie. Tom will play the role of hero in this movie opposite to who played a role of an ancient princess who becomes a monster.
Well, this movie is a reboot of the Mummy Franchise. According to the movie storyline- Thousands of years ago, Sofia Boutella who is an ancient princess whose destiny was unfairly taken from her and she was mummified & entombed in an ancient tomb covered deep below the desert. But she awakens in the existing modern world which bringing with her a wicked grudge that has developed over millennia & fears which will resist of all humanity. So this gonna be more interesting as well as fun to see Tom & Sofia in this great upcoming movie.
About The Movie:
Directed By: Alex Kurtzman
Produced By: Alex Kurtzman, Roberto Orci, Chris Morgan, Sean Daniel
Written By: Jon Spaihts, Christopher McQuarrie
Music By: Brian Tyler
Cinematography: Ben Seresin
Edited By: Paul Hirsch
Country: United States
Language: English
Also Read: Johnny Depp Upcoming Movies
Starring:
Tom Cruise as Nick Morton
Sofia Boutella as Princess Ahmanet / The Mummy
Annabelle Wallis as Jenny Halsey
Jake Johnson as Sgt. Vail
Courtney B. Vance as Col. Gideon Forster
Russell Crowe as Dr. Henry Jekyll / Mr Hyde
Javier Botet as Set
Selva Rasalingam as King Menehptre
Dylan Smith as Lorenzo Montanari
Rez Kempton as Foreman
Chasty Ballesteros as Kira Lee
Release Date:
June 9, 2017

You can see here the exclusive trailer of this action movie:
#2 American Made
American Made is an another next movie of Tom Cruise upcoming movies list. It's totally biographical criminal drama-thriller movie which is directed by Liman, written by Gary Spinelli. The story based on the life of Barry Seal who is a former TWA pilot, he became a drug smuggler in 1980s and he was recruited later by the DEA to provide intelligence. However, this is the first film directed by Liman to be released by Universal Pictures since The Bourne Identity.
Also Read: Daniel Redcliffe Upcoming Movies
Well, it will be interesting to see Tom in this full dramatic movie.
About The Movie:
Directed By: Doug Liman
Produced By: Doug Davison, Brandt Andersen, Brian Grazer, Ron Howard, Brian Oliver, Tyler Thompson
Written By: Gary Spinelli
Music By: Christophe Beck
Cinematography: César Charlone
Edited By: Andrew Mondshein, Dylan Tichenor
Country: United States
Language: English
Starring:
Tom Cruise as Barry Seal
Sarah Wright as Lucy Seal
Domhnall Gleeson as Monty Schafer
Jayma Mays as Dana Sibota
Jesse Plemons as Sheriff Downing
Lola Kirke as Judy Downing
Lara Grice as Female Reporter
Frank Licari as ATF Special Agent Franks
Alex Quarles as Barry and Lucy Seal's 3-year-old son
Jed Rees as Louis Finkle
Caleb Landry Jones as Bubba
Connor Trinneer as George W. Bush
Release Date:
September 29, 2017
You can see here the exclusive trailer of this action movie:
#3 Top Gun 2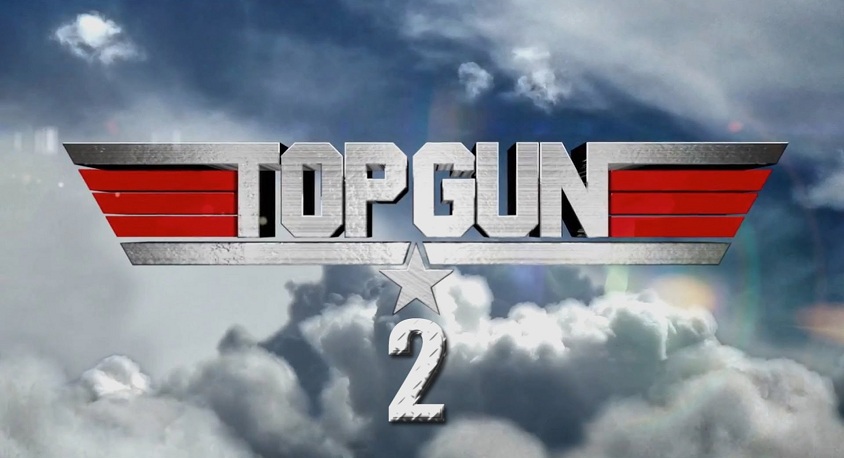 Top Gun was one the most popular as well as an American romantic military action drama movie directed by Tony Scott and produced by Don Simpson & Jerry Bruckheimer. Top Gun 2 is another upcoming sequel of Top Gun in which again Tom Cruise comes with a dramatic role. Well, this gonna be so exciting to see Tom do this amazing role.
About The Movie:
Producer: Jerry Bruckheimer, David Ellison
Director: Tony Scott
GenreAction : Drama Film
Music: Harold Faltermeyer
Also Read: Upcoming Movies of Robert Downey
Starring:
Release Date:
May be in the summer of 2019.

#4 Mission Impossible 6
In July 2015, Cruise had announced that he planned to go ahead with "Mission Impossible 6" as "Mission Impossible — Rogue Nation" was opening. Paramount studio revealed on Tuesday that Mission Impossible 6 will hit theaters on July 27, 2018.
About The Movie:
Directed By: Christopher McQuarrie
Produced By: Tom Cruise, J. J. Abrams, Bryan Burk, David Ellison, Dana Goldberg, Don Granger, Christopher McQuarrie
Written By: Christopher McQuarrie
Music By: Joe Kraemer
Cinematography: Rob Hardy
Country: United States
Language: English
Starring:
Tom Cruise as Ethan Hunt
Rebecca Ferguson as Ilsa Faust
Ving Rhames as Luther Stickell
Simon Pegg as Benjamin
Michelle Monaghan as Julia Meade-Hunt
Alec Baldwin as Alan Hunley
Sean Harris as Solomon Lane
Vanessa Kirby
Henry Cavill
Sian Brooke
Frederick Schmidt
Angela Bassett
Release Date:
This upcoming movie of Tom Cruise is scheduled to be released on July 27, 2018.
So, stay with us for new updates related to Tom Cruise new upcoming movies by date 2017, 2018 and up to next few upcoming years.