The Hindi film industry "Bollywood" is the world's largest film production center. Do you know in the initial time the success of a film was determined by box office longevity than revenue. But now it is focus on the box-office collection and success of the movie. Here is given the list of highest grossing worldwide Bollywood movies.
Hum Aapke Hain Koun(1994)
was the first Bollywood film to cross INR 1 billion(US$15 million) worldwide. The list is as follows:
1. PK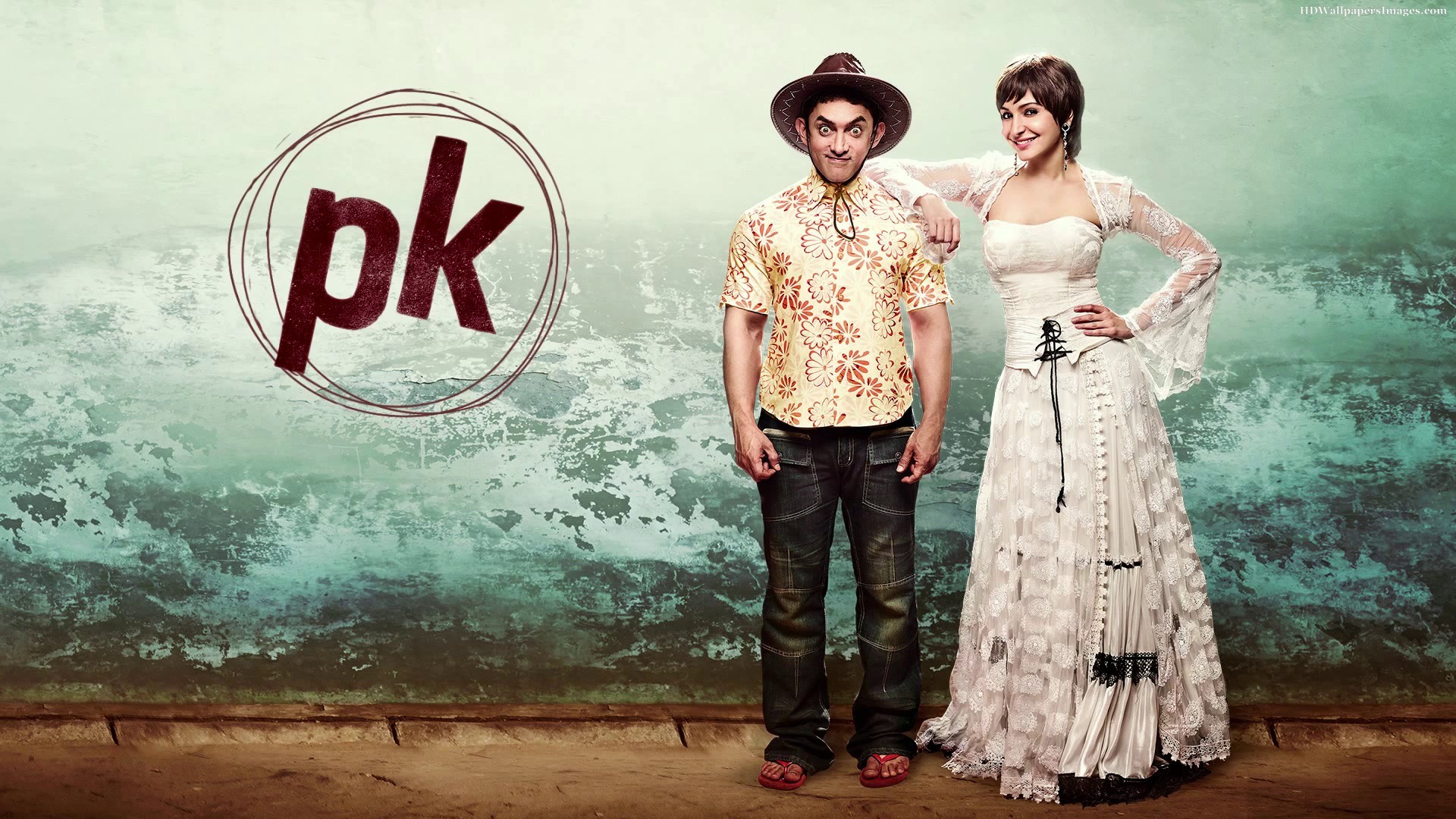 Budget: 85 c
Gross: 792 c
India: 489 c
Overseas: 303 c
Starring: Aamir Khan, Anushka Sharma, Sushant Singh Rajput, Sanjay Dutt, Saurabh Shukla
PK created a history by entering the 300 crore club by the end of its 3rd Sunday run. PK, so far, has collected 326 crores nett at the Domestic Box Office, which takes its Gross total to 470c. And on the overseas front, the movie has earned 156 c gross, that takes its Worldwide gross business to 626 crores at the Box Office. The film opened in 22 international markets during its opening weekend and grossed $28.7 million placing at #3 at the worldwide box office behind The Hobbit: The Battle of the Five Armies and Gone with the Bullets. In North America, the film set an opening weekend record with $3.75 million.
2. Bajrangi Bhaijaan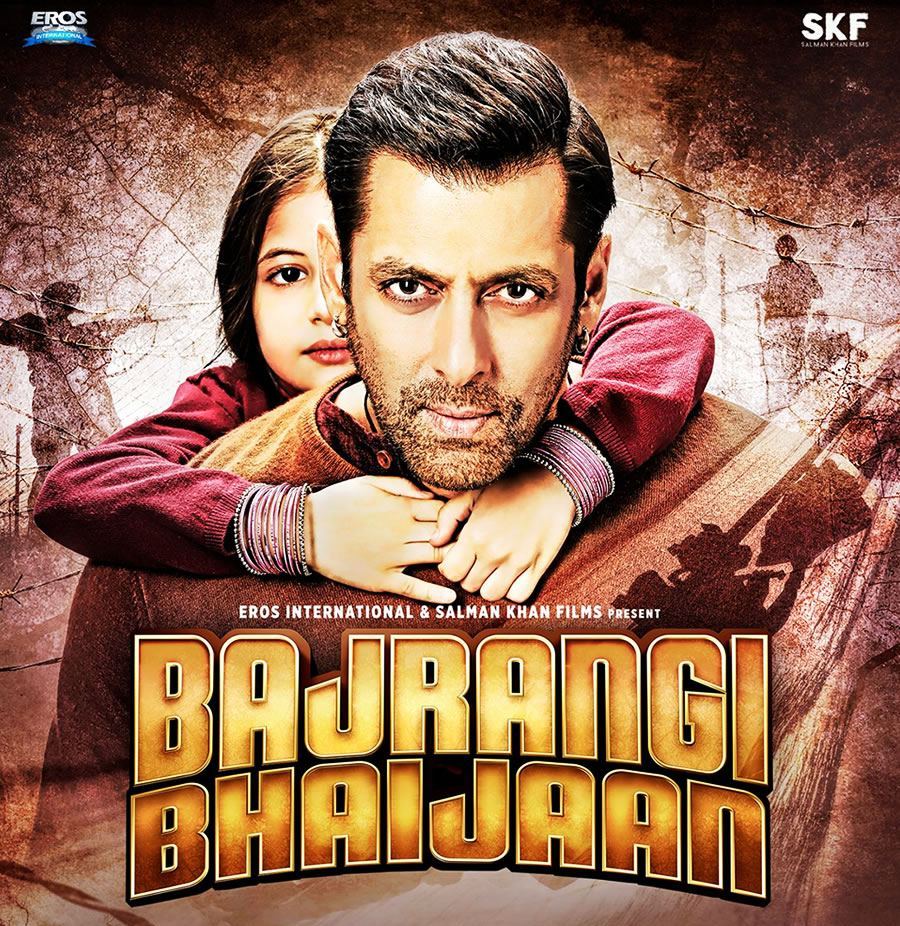 Budget: 90 crores
Gross: 626 c
India: 433 c
Overseas: 193 c
Starring: Salman Khan, Kareena Kapoor, Nawazuddin Siddiqui, Najeem Khan, Harshali Malhotra
Salman Khan's "Bajrangi Bhaijaan" beats the lifetime earning of 'Happy New Year', '3 Idiots.' This is the first Bollywood film of 2015 which cross 300 crore with its net collection at the domestic box office. This movie earned upto 200 crore within 9 days from its domestic box office run. It is the third fastest film after "PK" and "Dhoom 3" to earn 200 crore in just nine days.
3. Dhoom 3: Back in Action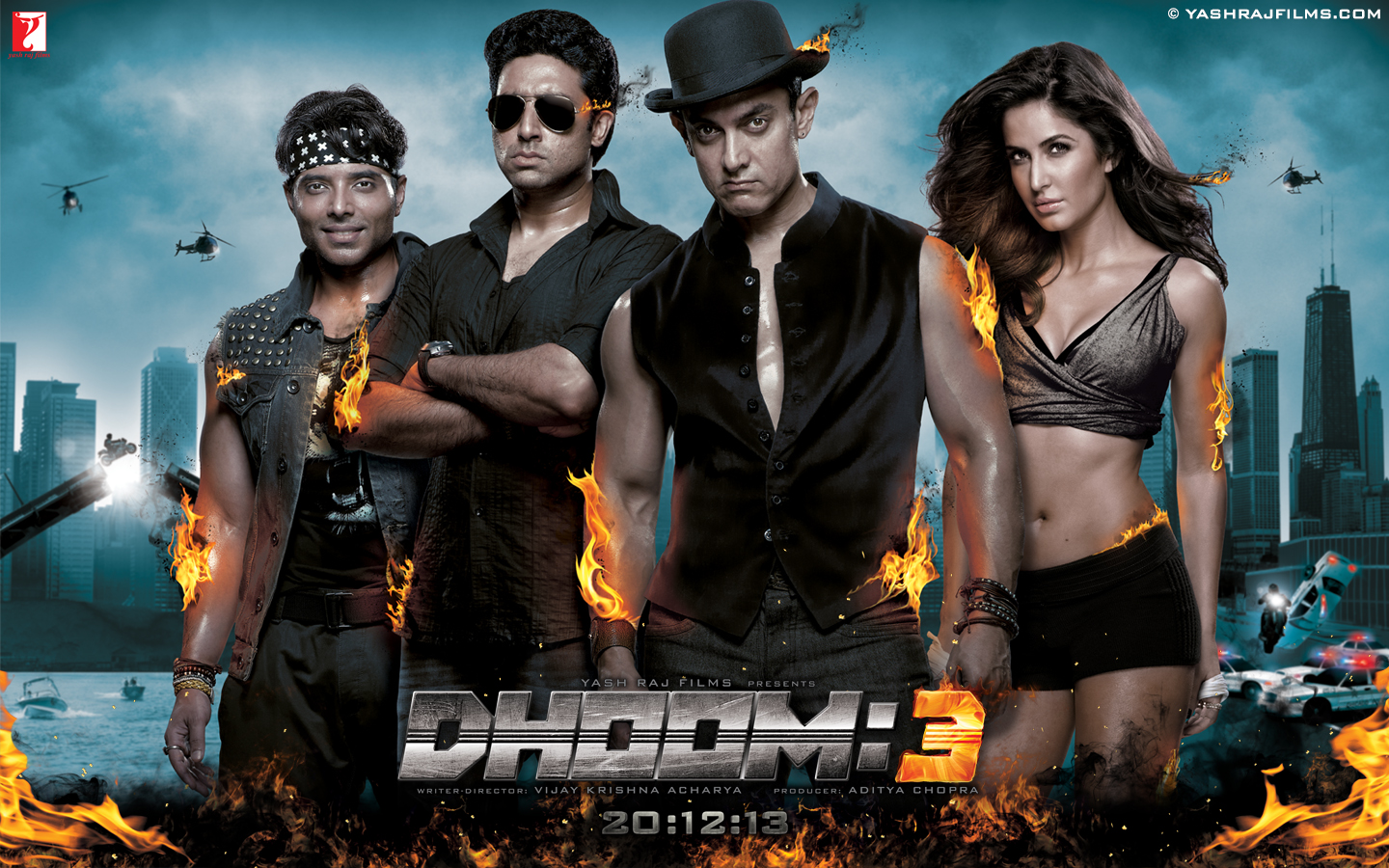 Budget: 1.5 billion(US$23 million)
Gross: 542c
India: 372c
Overseas: 170c
Starring: Aamir Khan, Katrina Kaif, Abhishek Bachchan, Uday Chopra, Tabrett Bethell
Dhoom 3 is breaking all records in India and overseas and became the highest grossing Bollywood film in India and around the world by collecting over 533c(US$85 million) worldwide in just two weeks. The film beat the INR3.95 billion(US$60 million) which is the record set by Chennai Express according to Box Office India.
4. Chennai Express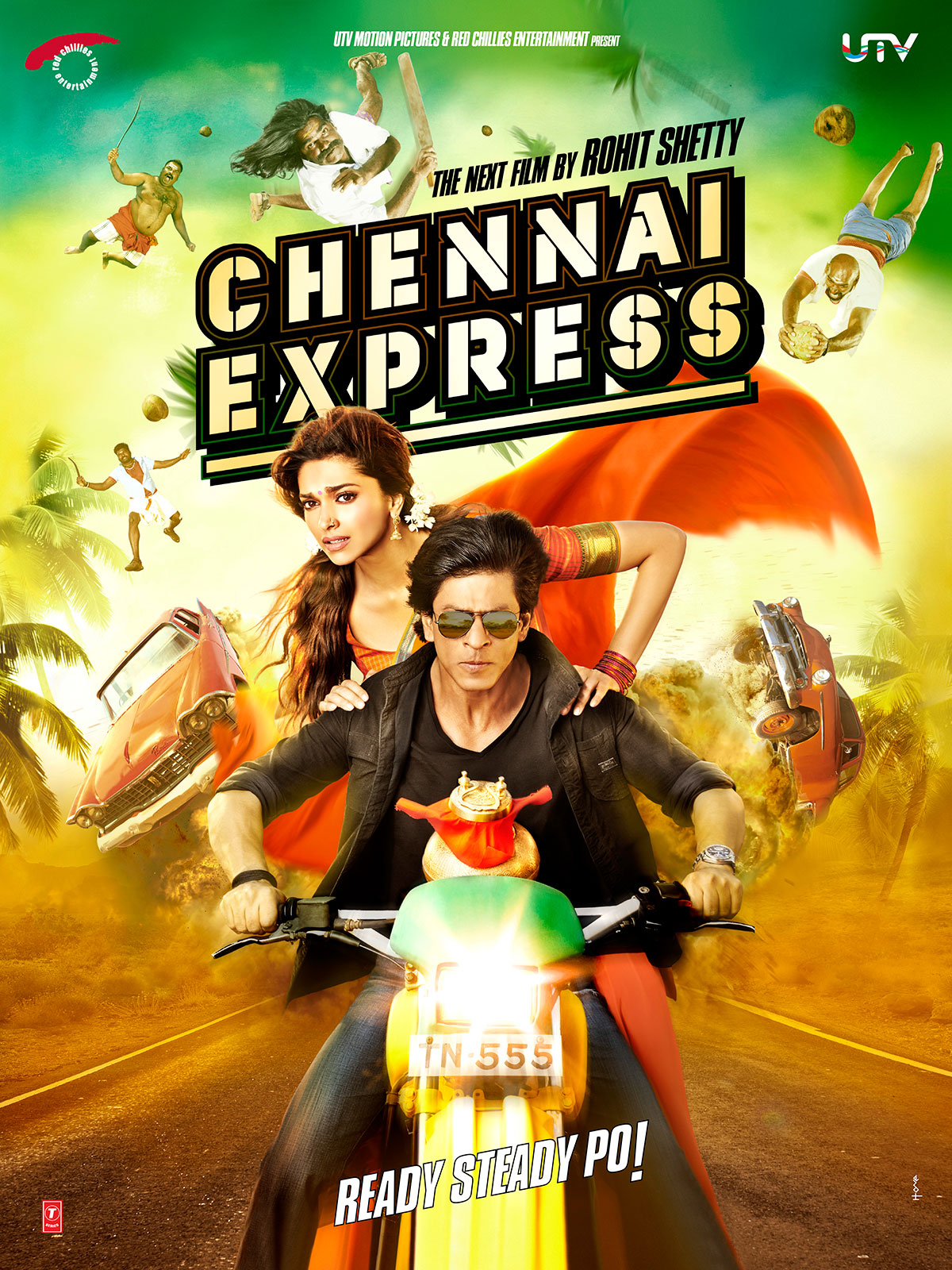 Budget: 75c
Gross: 422c
India: 301c
Overseas: 121c
Starring: Shahrukh Khan, Deepika Padukone, Nikitin Dheer, Sathyaraj
Rohit Shetty's film Chennai Express was released in 2013. It was an Indian romantic action-comedy film produced by Gauri Khan under the banner Red Chillies Entertainment. The film currently the highest-grossing Bollywood film of 2013. The film broke the record of 3 Idiots(2009) in the domestic market and was declared a Blockbuster in India by Box Office India. It is also the third highest-grossing Bollywood film in overseas markets. Chennai Express went on to become the highest-grossing Bollywood film worldwide with the gross INR 422 crore(US$65 million).
5. 3 Idiots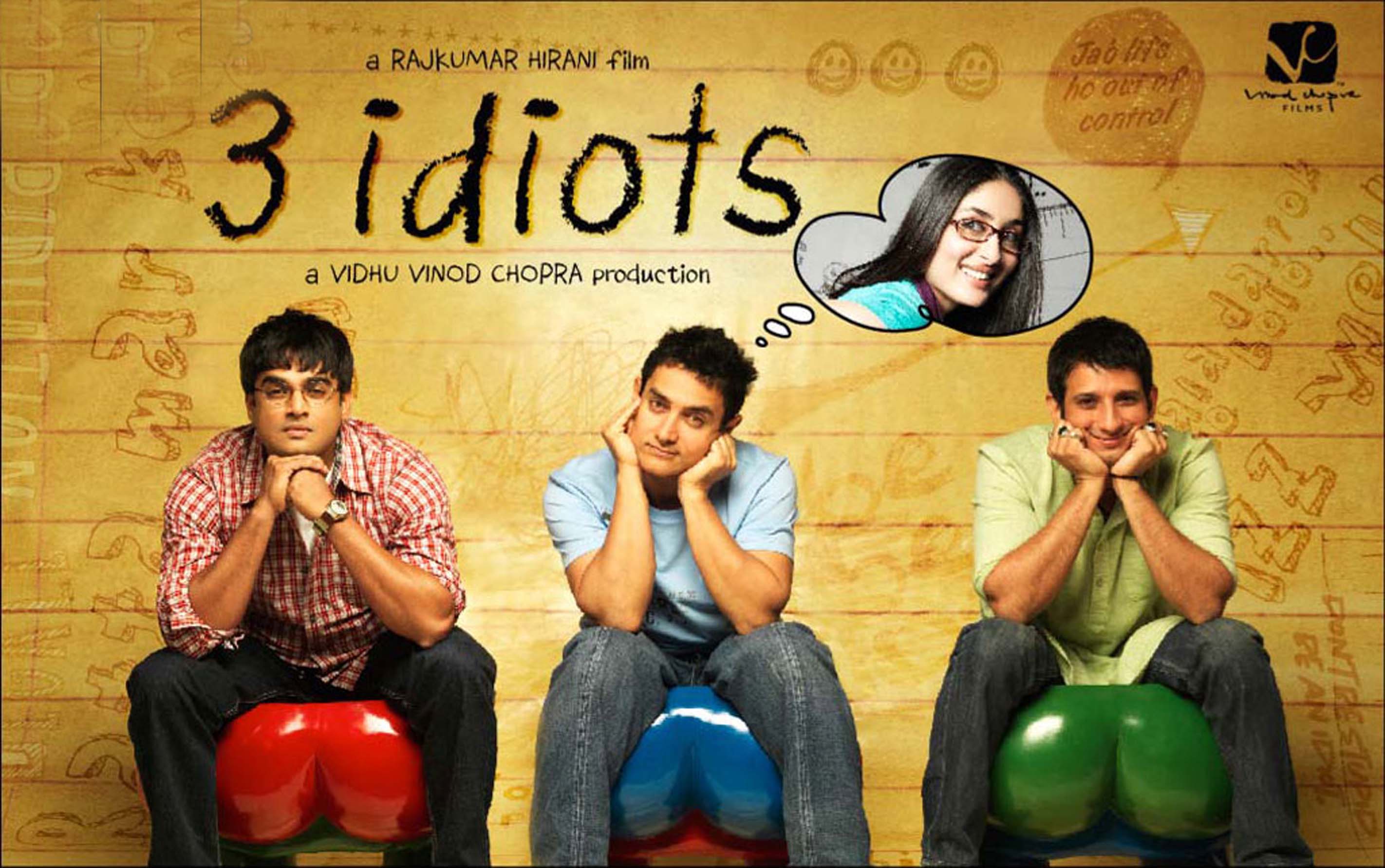 Budget: 35 crores
Gross: 395c
India: 269c
Overseas: 126c
Starring: Aamir Khan, Kareena Kapoor, Sharman Joshi, R. Madhvan, Boman Irani
The film was at top the list of highest grossing worldwide Bollywood movies until the Chennai Express was not released. The record was first breaked by Chennai Express than Dhoom 3 and than PK. Now 3 Idiots is at number 5 in the list with worldwide gross INR 395 crore(US$60 million). It is a 2009 Indian comedy-drama film directed by Rajkumar Hirani, with a screenplay by Abhijat Joshi, and produced by Vidhu Vinod Chopra.