Why to spend money as well as time for Gym. We are so busy nowadays that we do not have enough time to go to a gym. Check out few tips which help in weight loss so easily without spending a pie.We have grouped the exercises as per the different muscle groups to make exercise so simple and helpful as well like the biceps, shoulders, chest, triceps, back, thighs and legs.
For this, make sure you have a set of dumbbells. Let us see how this works.
Bicep Curls:
Believe it or not, Strong arms are a sign of fitness for many people. The bicep curl is one of the best exercises to build up your upper arm muscles.
Follow the instructions below to get strong Biceps:
1. Hold you dumbbell at arm length.
2. You may either stand or sit holding the dumbbell.
3. Move the dumbbell upwards until it reaches your shoulder length.
4. Then slowly move the dumbbell backwards to your position.
5. Repeat this for a couple of times.
Shoulder Press: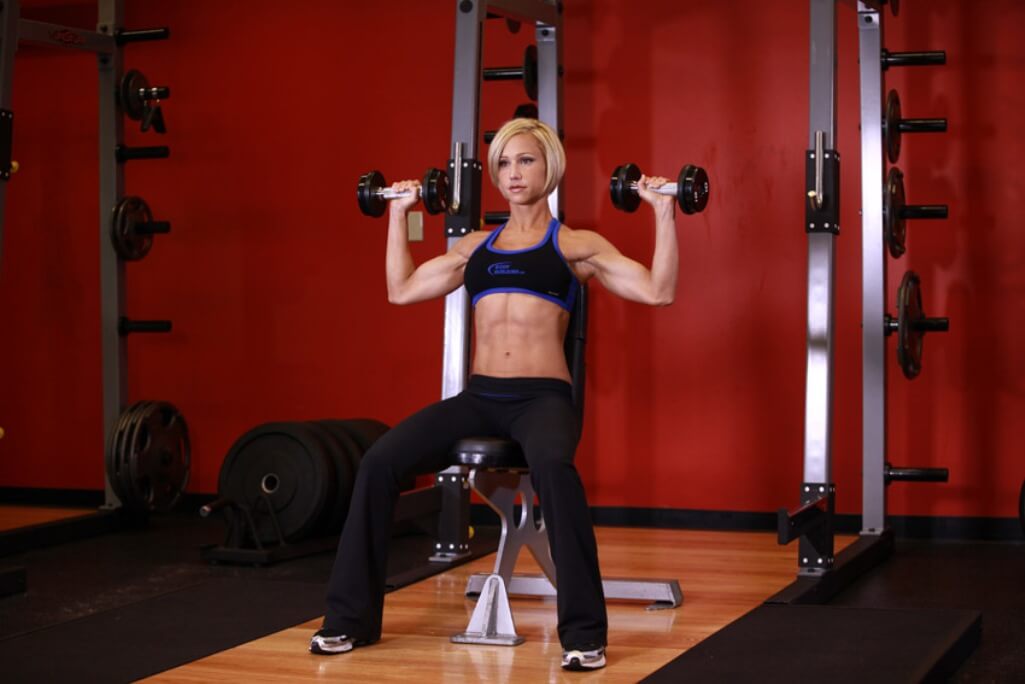 Shoulder press works out for many muscles of your upper body movement. This exercise gives importance to triceps and the upper back.
1. To perform this exercise, hold the dumbbells with both your hands while sitting on a chair.
2. Raise the dumbbells to the head height and then up towards 90 degrees.
3. Hold it for a while and slowly move the dumbbell back to your starting position.