5. Dhankar Monastery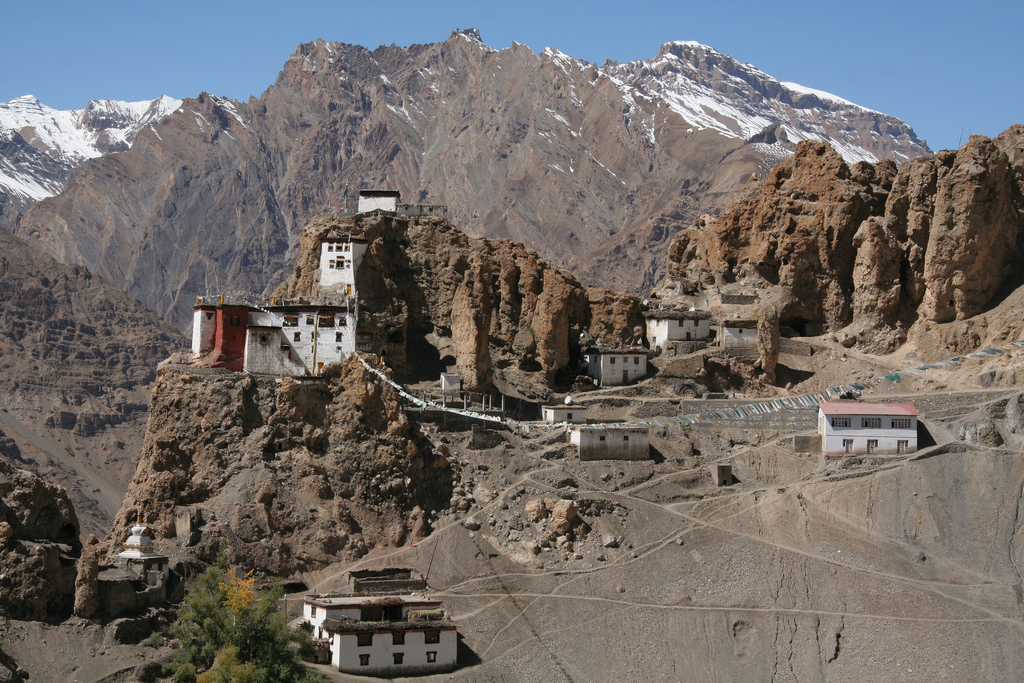 It is one of the five main Buddhist centres and tourist destinations in Spiti region. It is centrally located in Spiti region, Dhankar Monastery offers panoramic view of the Spiti valley. It is situated in Lahaul and Spiti district of Himachal Pradesh in north India. Even it is said to be that in ancient times, it was chosen by the Nonos to have better control and safety from its enemy. The Dhankar fort was traditional home for the Nonos, the royals of Spiti.
6. Pin Valley National Park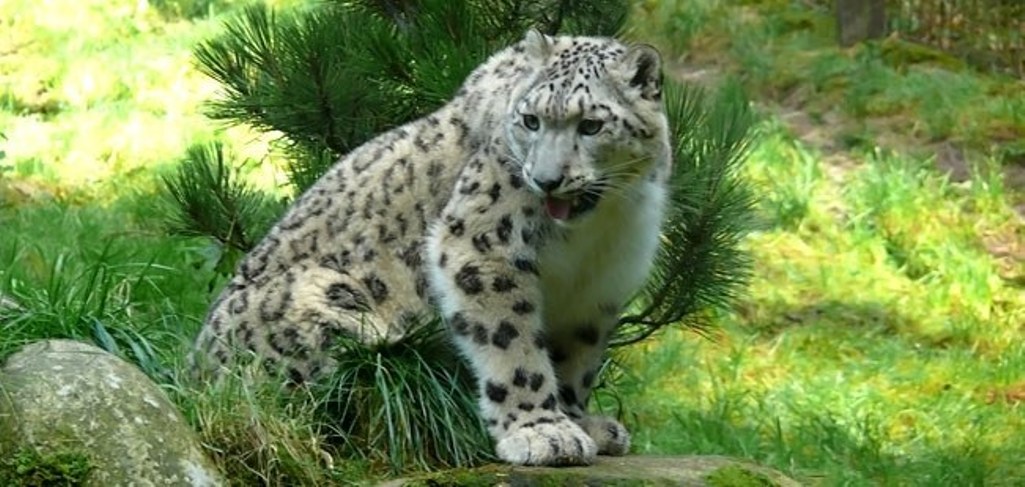 It is situated in the cold desert area of Lahaul and Spiti district in Himachal Pradesh, Pin Valley National Park is home for more than 20 species of animals and birds, including the endangered Snow leopard. The park's core zone is stretched over 675 sq km and the buffer zone extends over 1150 sq km. And the Snow leopard is the most important resident of the park. There are about 12 of the big cat in the park. Besides snow leopard, Siberian ibex, bharal, weasel, red fox, marten are other animals that are the highlight of the park. It is home to birds like pika, snow cock, bearded vulture, chukor, golden eagle, griffon, Himalayan chough and raven.
7. Tabo Monastery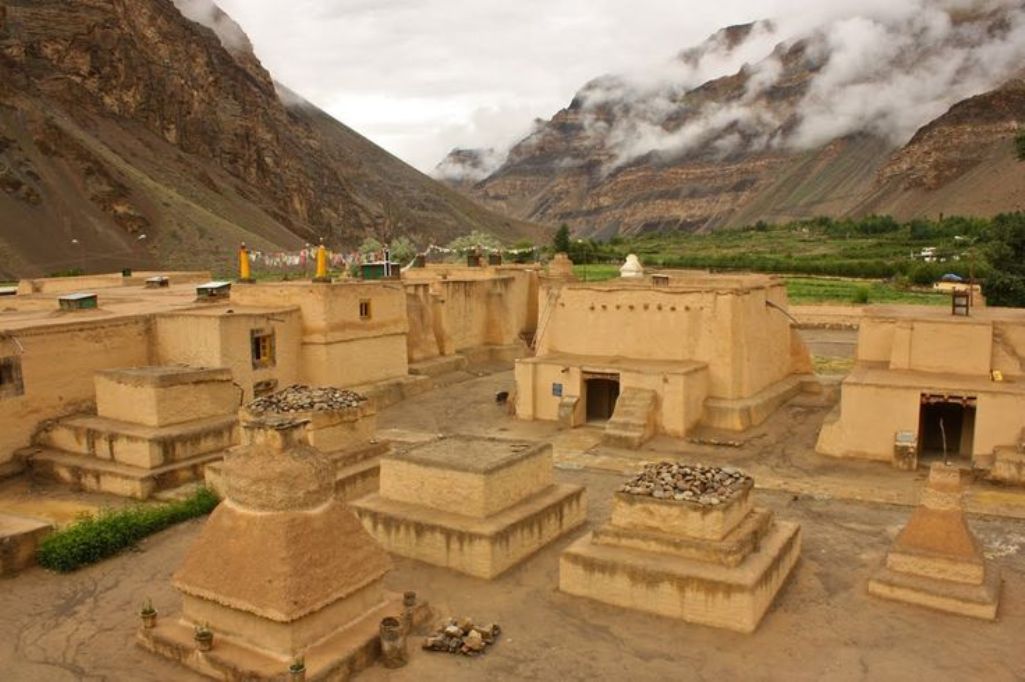 Tabo Monastery is situated at the height of 10,007 feet in Lahaul and Spiti district of Himachal Pradesh in north India. It is one of the oldest Buddhist pilgrimage centres in the Trans-Himalayas region. It is held in high regard by Tibetan Buddhists, Tabo is second in importance to the Tholing Gompa in Tibet. Spread over an area of 6300 sq mtr, the monastery comprises of nine temples and gompas. The monastery is known for its murals and stucco sculptures carved on the wall just like Ajanta Caves in Maharashtra. The monasteries were founded in 996 AD by the great Tibetan Buddhist translator Rinchen Zangpo. An inscription to this effect can be found on the monastery wall.