Top Most Luxurious And Expensive Hotels In The World Which You Can't Miss
There are a number of luxurious hotels in the world of which you don't have any idea about that. But you must have to know about the most luxurious, amazing and expensive hotel in the world that comes under the wonder list.
So, here we are discussing such hotels who made a special place in the tourist's heart across the world by their excellent servicing, good designing, and impressive infrastructure. These villas remain a great family-friendly destination. The hotel's name are given below:
1. Royal Villa At Grand Resort Lagonissi
Price: $ 50,00(41,800 euros) per night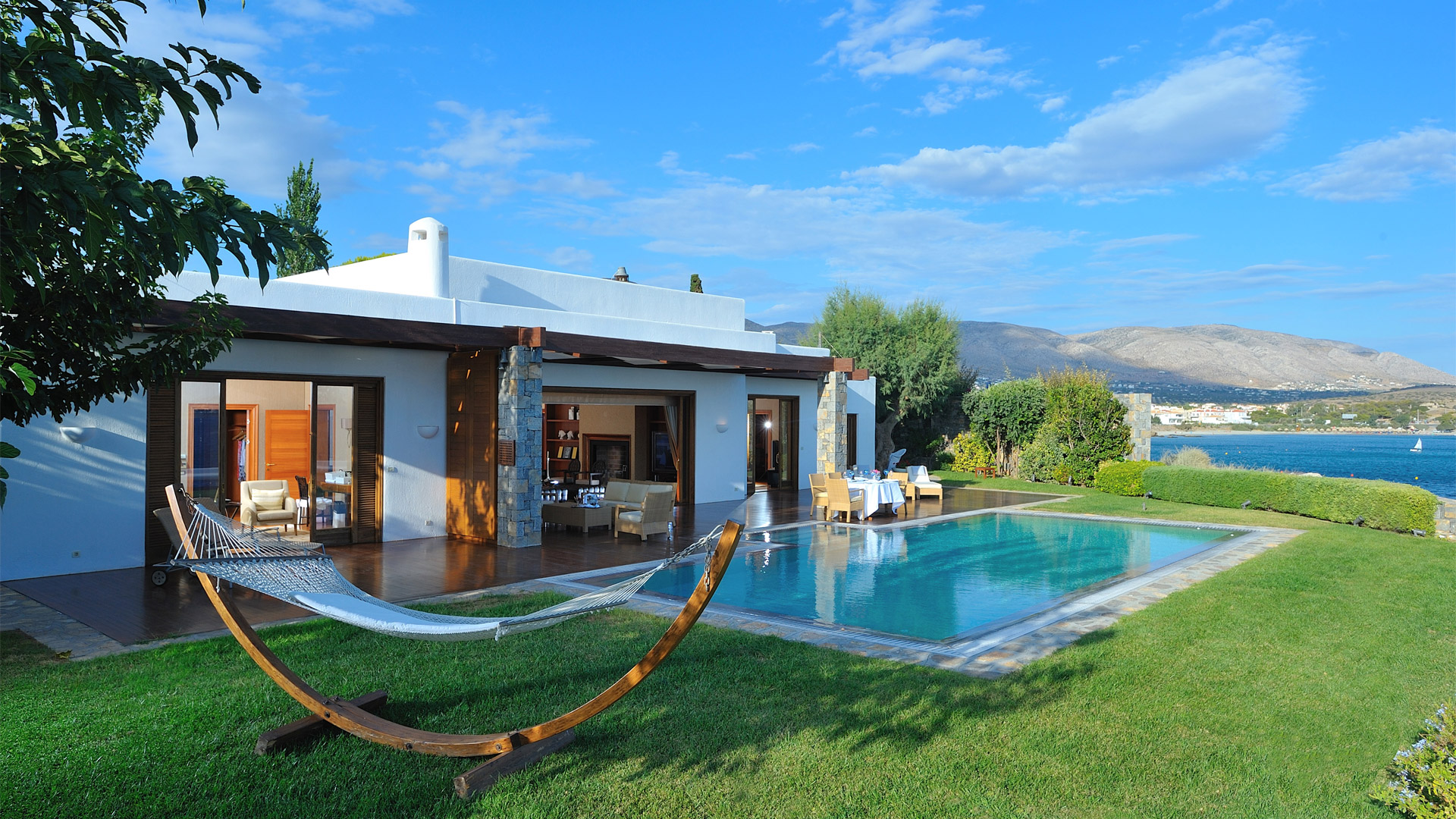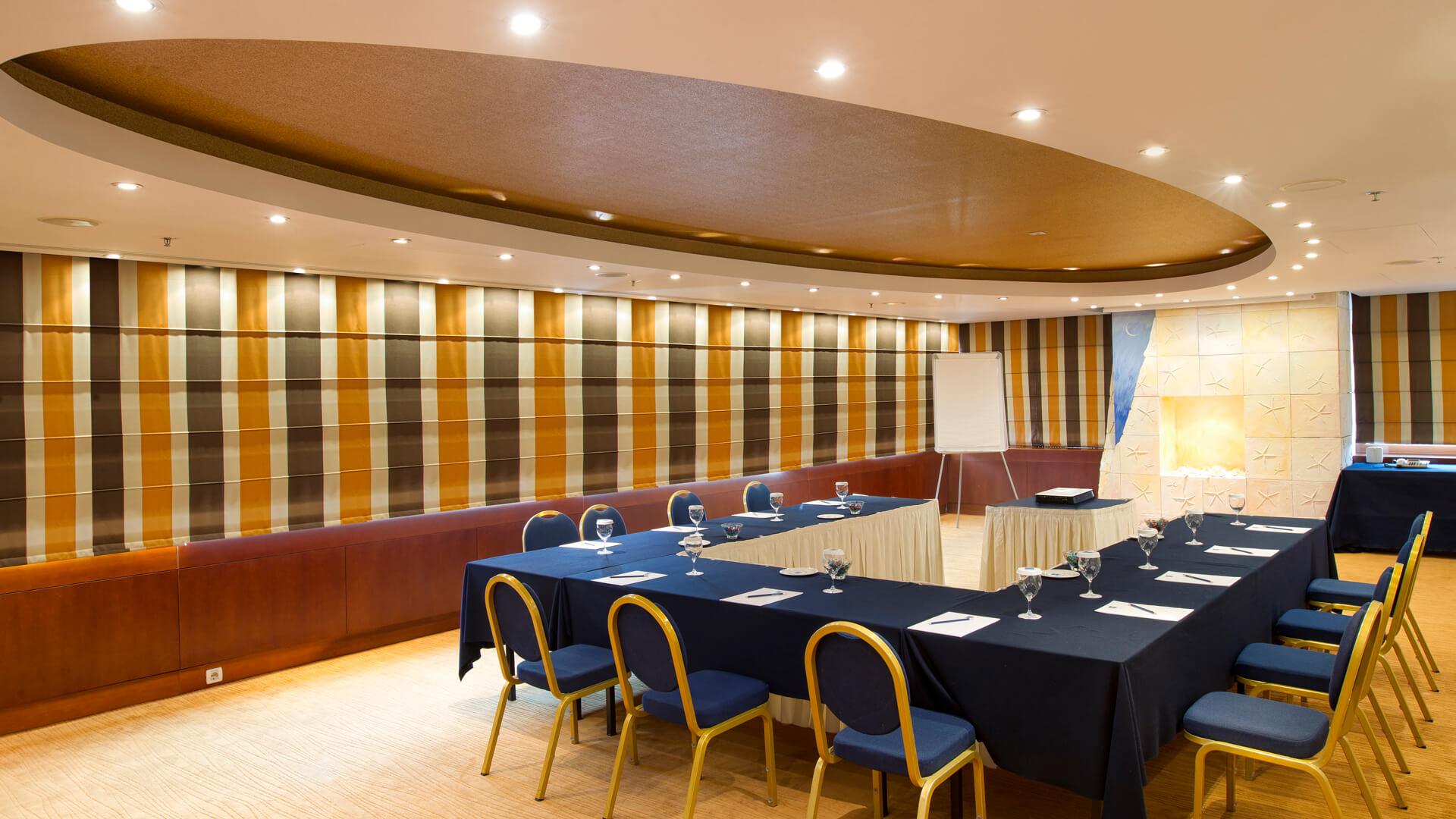 This royal hotel is located in Athens in which has perfect and superb servicing according to your convenience. In the Royal Villa has: The pool is heated accompanying there is a steam room. Here is also available a private beach, a private butler and even personal pianists which are not commonly available in all hotels. As well as you enjoy an excellent view of the bay and Athens of about 40 kilometers distance.
2. Hugh Hefner Sky Villa At The Palms Casino Resort
Price: $ 40,000(33,400 euros) per night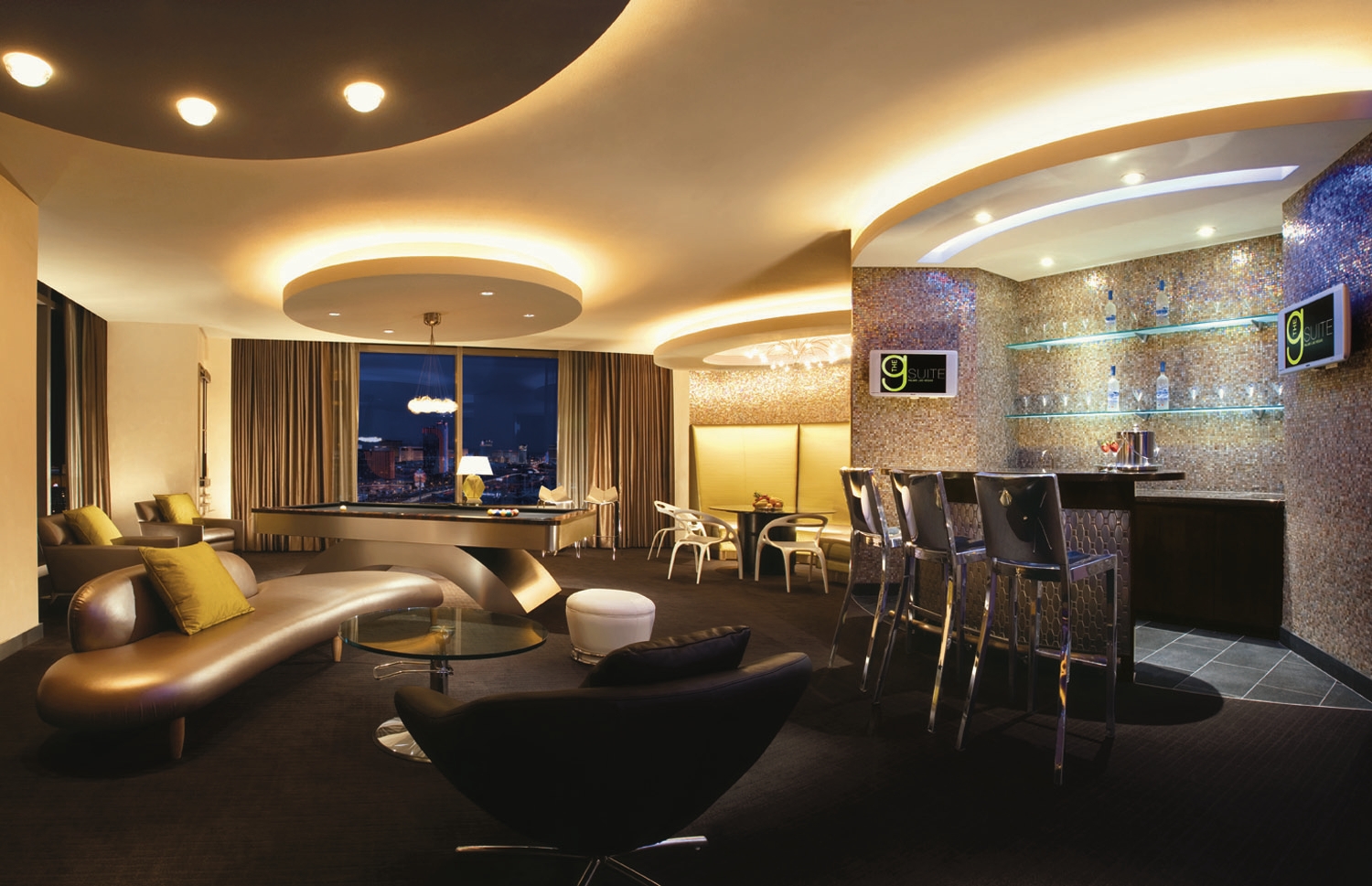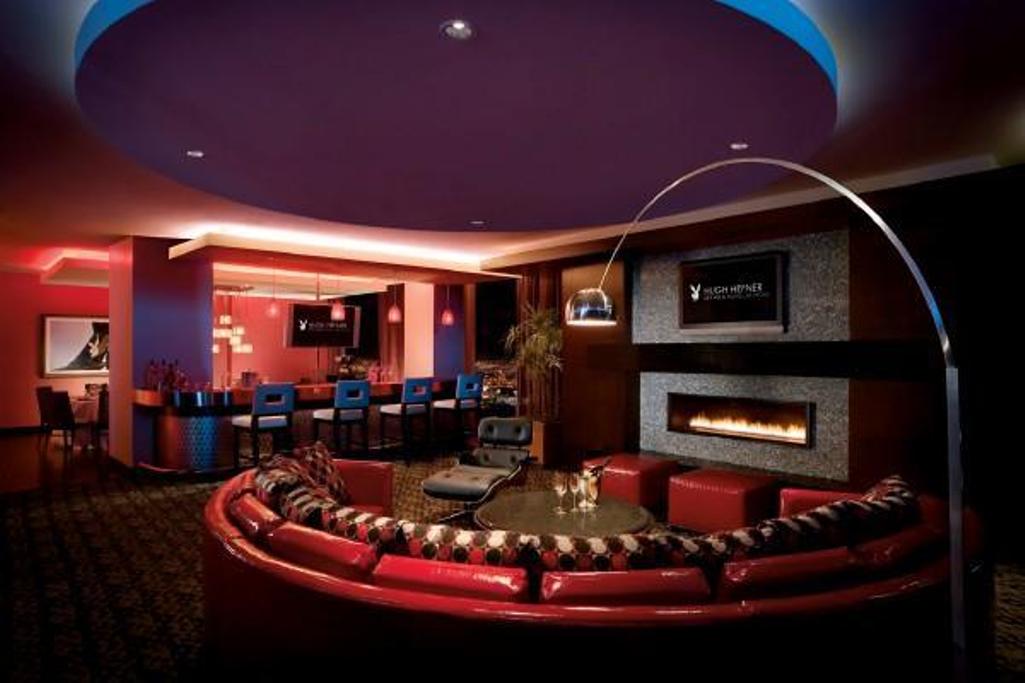 This high class and the royal hotel is placed in Las Vegas. You have to spend here a night in it's Hugh Hefner Sky Villa. The area of 930-square-meter suite is set over two floors, has a 24-hour butler, a rotating bed under a mirrored ceiling and a floating 700,000 dollar Jacuzzi which gives you an awesome dreamy sleep and a wonderful experience also which is unforgettable for you.
3. Ty Warner Penthouse At The Four Season
Price: $ 34,000(approximately 28,400 euros) per night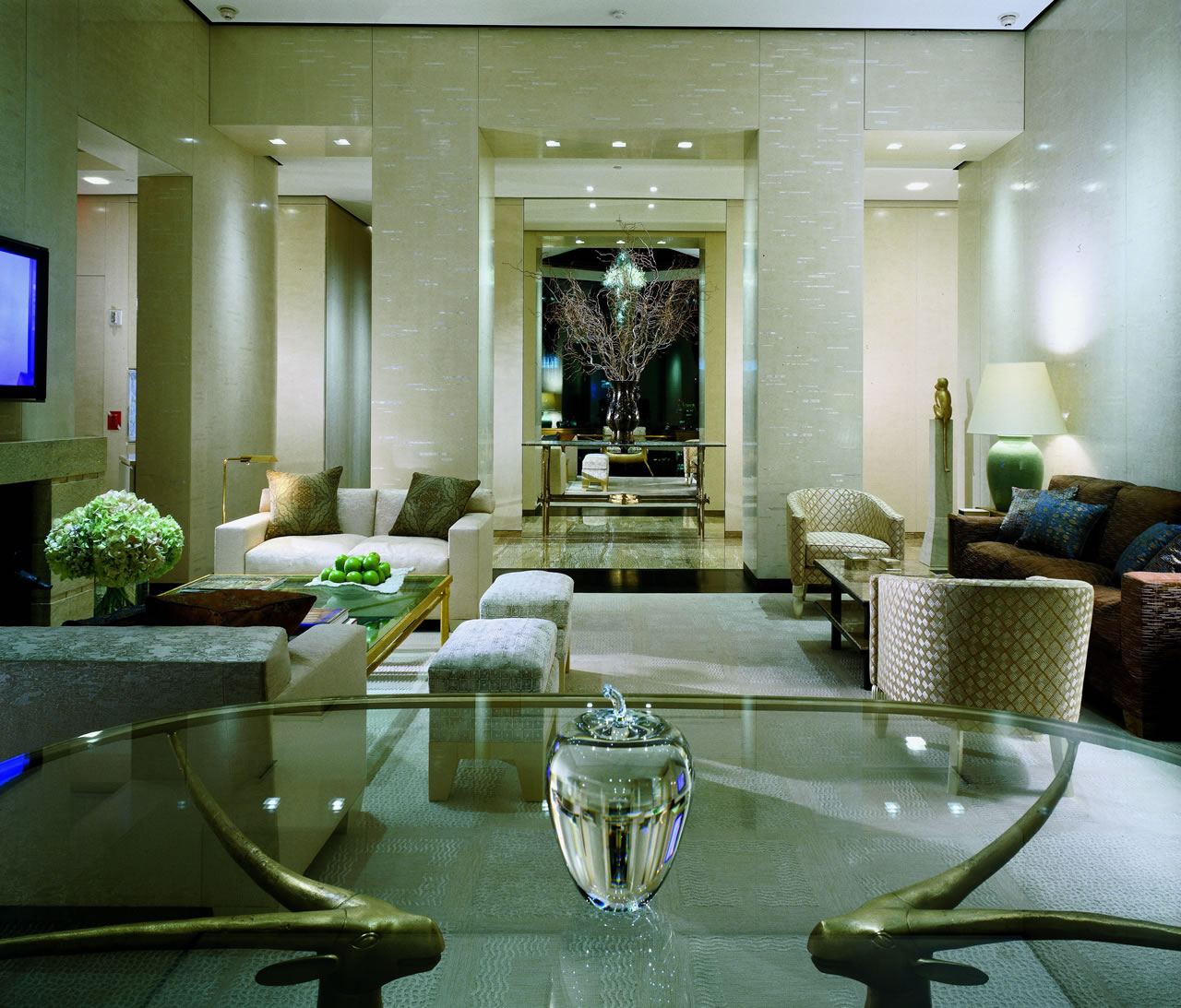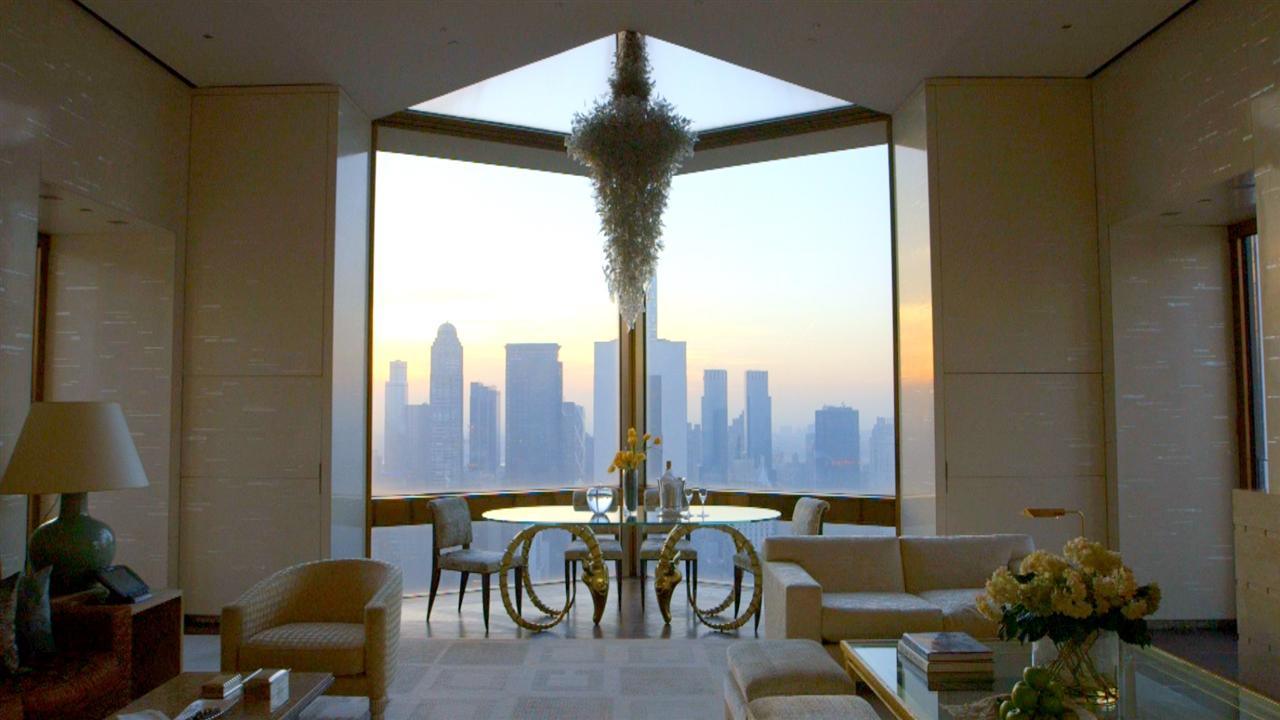 The 400-square-foot Ty Warner Penthouse at the Four Seasons is located in New York which offers a great view of New York. Here the balconies are made of glass and the apartment has high vaulted ceilings up to 7.60 Which feels you an amazing and royal feeling. This will be a great and superb experience to visit here at least one time in your life.
4. Royal Penthouse Suite At The President Wilson Hotel
Price: $ 33,000(EUR 27,600) per night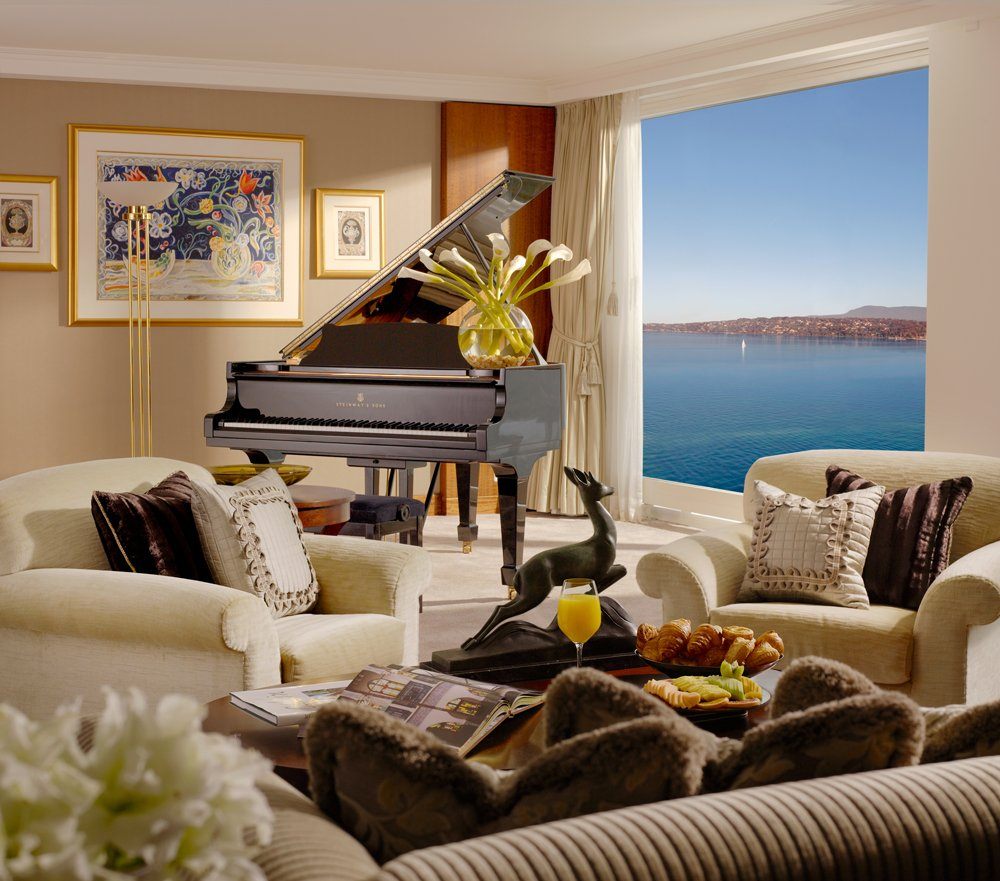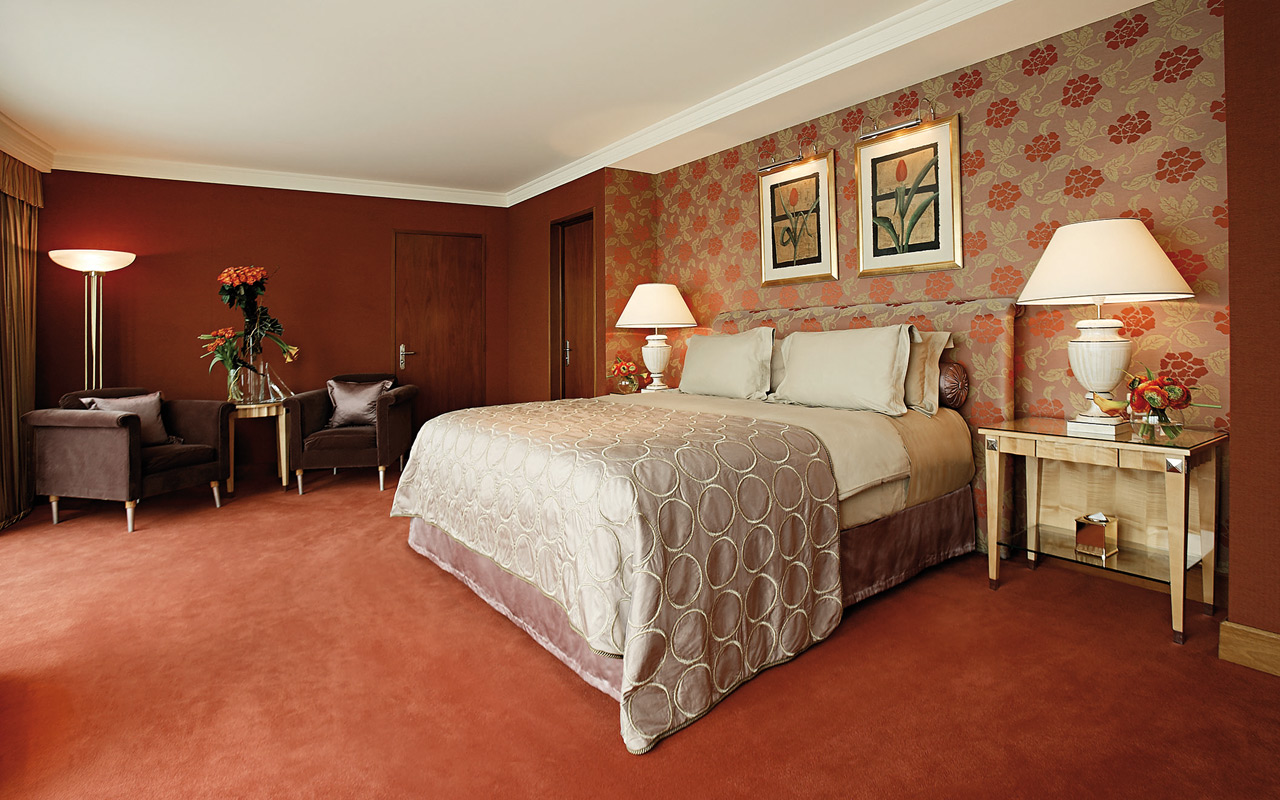 The President Wilson Hotel is a very famous hotel in Geneva. In which the conveniences are Billiard table, wings and a large flat-screen TV and so on which are only a small part of the amenities of the Royal Penthouse Suite. And you can easily get lost in it's 1530 square meter area. Here is a clear pool with a fantastic view of Lake Geneva. It will be an awesome experience of your life which gives you happiness at all time.
5. Bridge Suite At Atlantis
Price: $ 25,000(approximately EUR 20,900) per night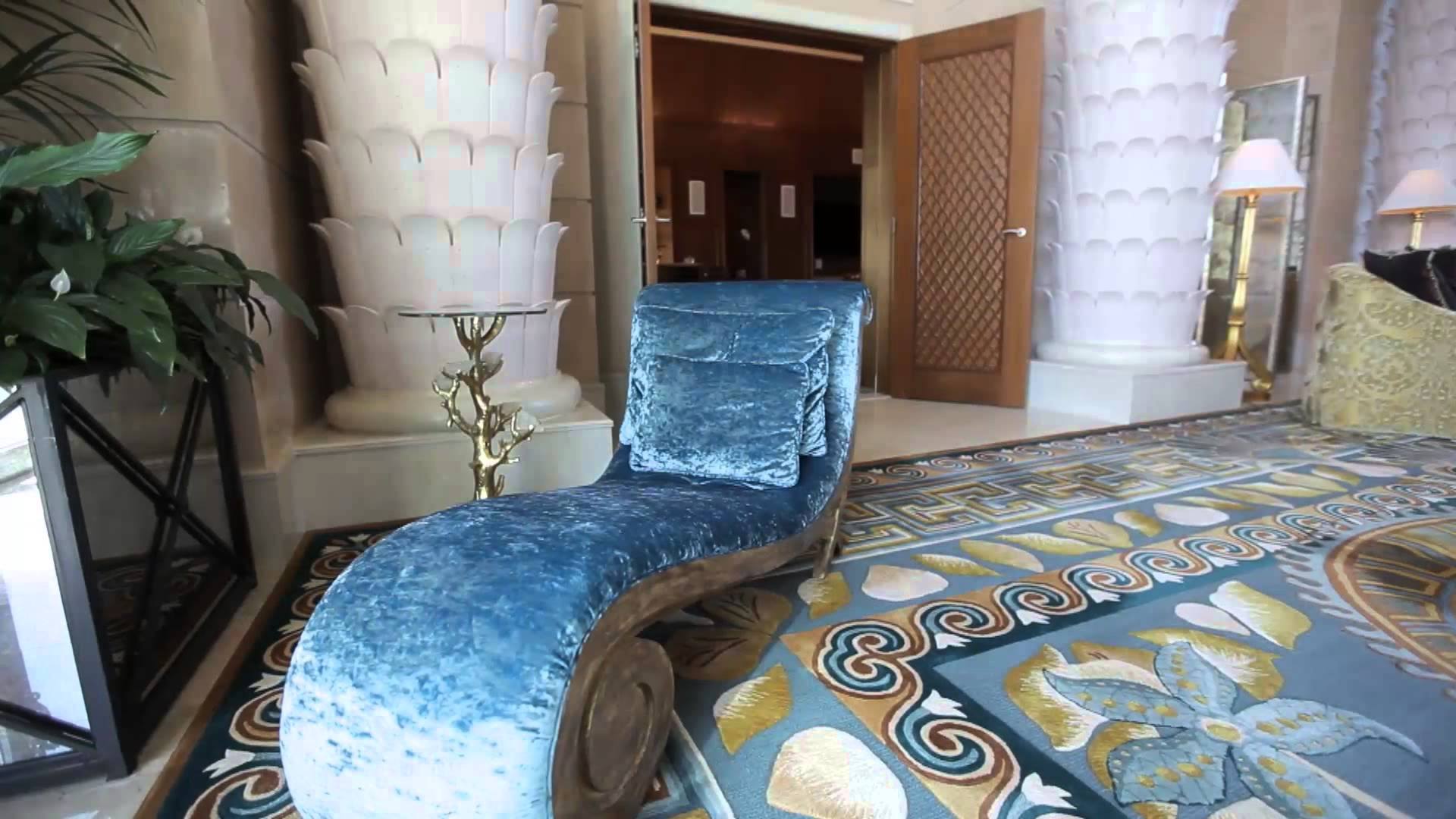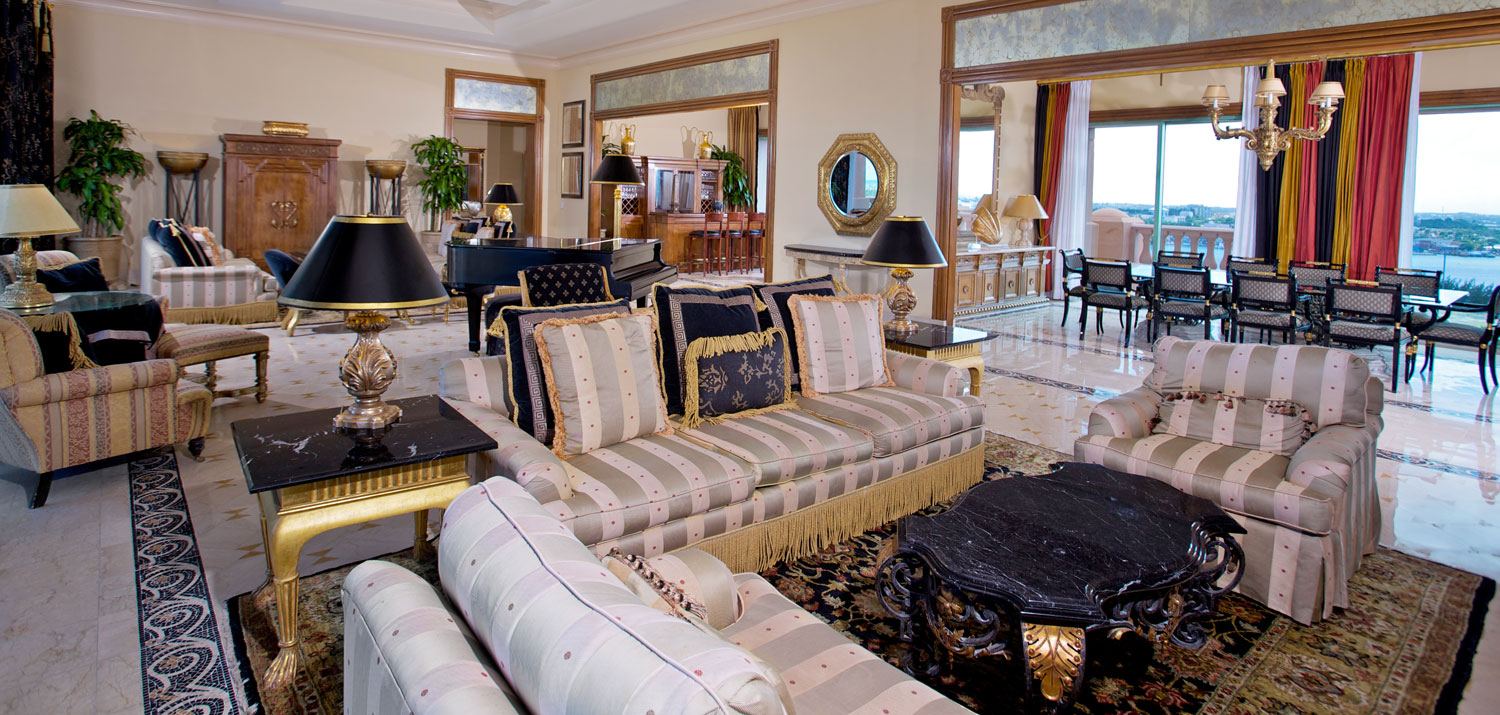 This is a very Impressive and luxurious hotel in Atlantis, Bahamas. And the best ting is that its entrance which is impressive and well designed. And it's ceilings, floors and pillars are richly decorated with gold and marble. Do you know there is a bridge between the Royal Towers is the luxury suite which looks amazing? Many stars and celebrities have stayed here like Michael Jackson and Oprah Winfrey has stayed in ten of its rooms. This luxury suite spread in 440 square meters area. You must have to come here with your partner for one time it gives you a wonderful and sweet memories.